10 unknown airlines departing from London Airports
British Airways, EasyJet and KLM are probably more likely to pop into your brain when thinking of airlines operating your next flight rather then Enter Air or Avianca. We listed a top ten of airlines departing from London Gatwick or Heathrow, you may not have heard of yet.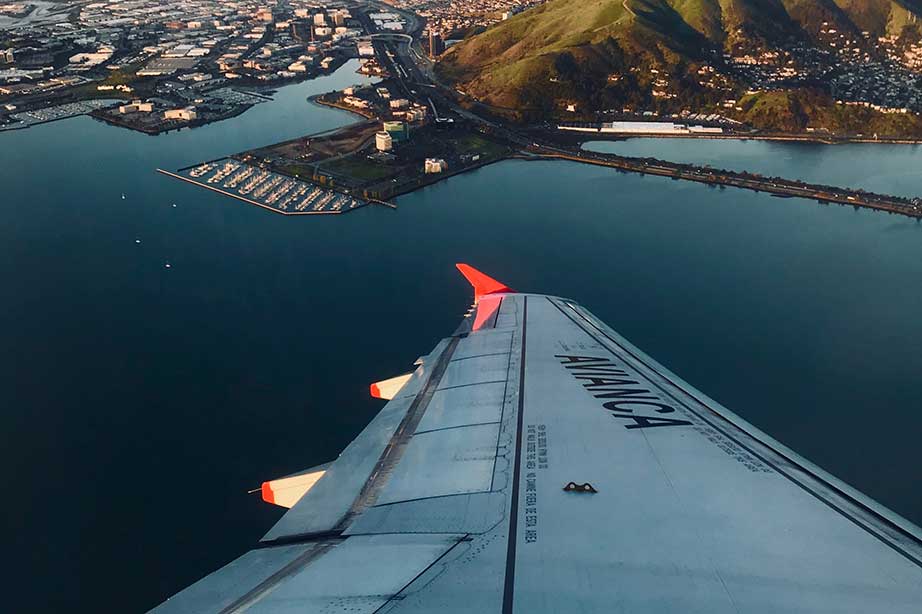 Middle East Airlines
Middle East Airlines was established in Beirut, Lebanon in 1945 and joined the cooperation of Skyteam Alliance in 2012 alongside established airlines such as KLM, Delta Airlines and Aeroméxico. Middle East Airlines connects London to Middle Eastern destinations such as Beirut, Dubai and Kuwait.
TianJin Airlines
TianJin Airlines is a Chinese airline that operates flights from and to TianJin in the Dongli district in Northern China. The airline performs domestic flights and international flights to London, Moscow and Auckland in New Zealand.
Air Astana
The national carrier of Kazakhstan is Air Astana, named after the nation's capital city Astana. Air Astana connects London to cities in Russia, Poland and Kazakhstan. The airline conducts flights in Kazakhstan and to Central Asian and Russian cities.
Iraqi Airways
Iraqi Airways is the national carrier of Iraq, based in Baghdad. Iraqi connects London to Baghdad, Sulaymaniyah and Erbil in Iraq. The airline operates flights several times a week to European cities as Vienna, Frankfurt and Stockholm. Other countries connected to Iraq with Iraqi Airways are Russia, India and Turkey.
Philippine Airlines
The Philippines have their own carrier as well; Philippine Airlines. This Asian airline was founded in 1941 and conducts flights from London Heathrow to Manilla since 2013. From Manilla, Philippine Airlines connects you to other cities such as Cebu and Butuan. This Philippine airline is the only one not marked on the 'black list' by the European Union. However, London is the only European Airport offering flights to Manilla with Philippine Airlines.
Oman Air
Oman Air connects London Heathrow with Oman and many other Middle-eastern destinations such as Bahrain, Jeddah in Saudi Arabia and Amman in Jordan. The airline was founded in 1981 and is based in Muscat, Oman's capital. The airline conducts flights to Europa, Asia, in the Middle-
East and North-Africa.
Avianca
The Colombian airline Avianca connects Bogota to London Heathrow Airport. The airline conducts flights to several cities in Southern America and connects South-America to Europe (Madrid, London and Barcelona) and the USA. 
Thai Airways
The beauty of Thailand can be discovered by flying with several Asian airlines, but Thai Airways focuses on conducting flights from and to several Thai cities such as Bangkok, Phuket and Koh Samui. Thai Airways flies to the USA, Europe, Australia and Asia.
Latam Airlines
LATAM is a combination of the two previous airlines LAN and TAM. The airline is from Chile and has its hub in Santiago de Chile. LATAM conducts flights primarily in South-America. London has a service to Rio de Janeiro in Brazil and Sao Paolo with LATAM.
Royal Brunei Airlines
Royal Brunei Airlines is the carrier of Brunei on the Island of Borneo in South-East Asia. Besides connecting London to Bandar Seri Begawan, also other destinations in Asia and Australia can be reached directly from London with Royal Brunei Airlines. Examples of such are Singapore, Bali, Sydney and Brisbane.
Have you ever travelled with one of the airlines mentioned? Let us know how your experience was!