Airbus plans a futuristic plane and the EUclaim team want the window seats!
Wow! This certainly would be a room with a view. Airbus has plans for interactive plane windows which travellers simply tap to find out about the sights they can see below. Airbus wanted to create an aircraft that provided plenty of light and increased space for passengers, and in March this year they filed for a US patent for a smart aircraft with high tech windows.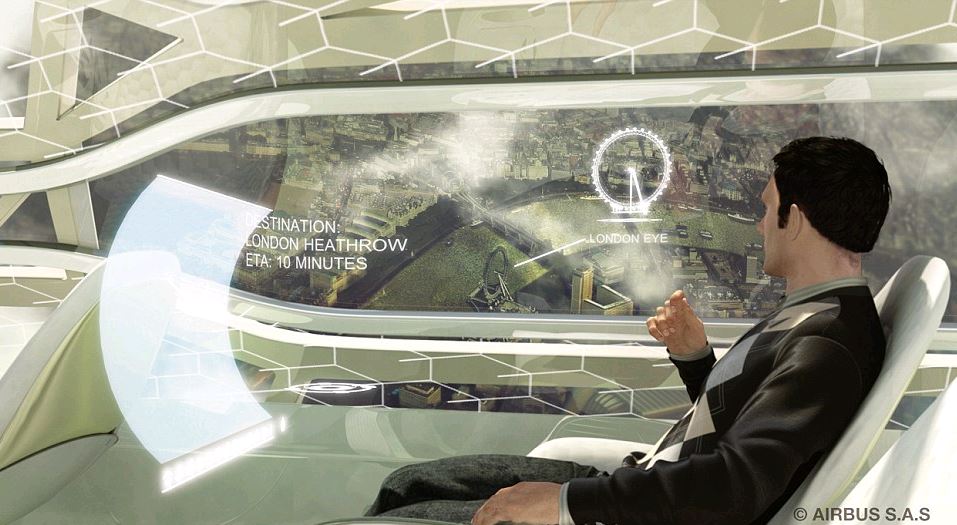 The aircraft's intelligent cabin wall membrane will not only control air temperature, but, will change depending on light conditions offering pop-up gaming, inflight entertainment and become transparent offering passengers touch screen technology and amazing views of the world below.
This futuristic plane will have zones for work and relaxation with a bar area for meeting other travellers. The team at EUclaim have already saved the window seats and won't on this occasion mind if there's a flight delay!