British Airways cuts hand baggage allowance to cut down on flight delays!
It appears that British Airways is soon to cut the hand baggage allowance for customers on its flights. One of the reasons behind the decision is to do with delays! This is certainly one 'extraordinary circumstance' that the  EUclaim team have not come across before.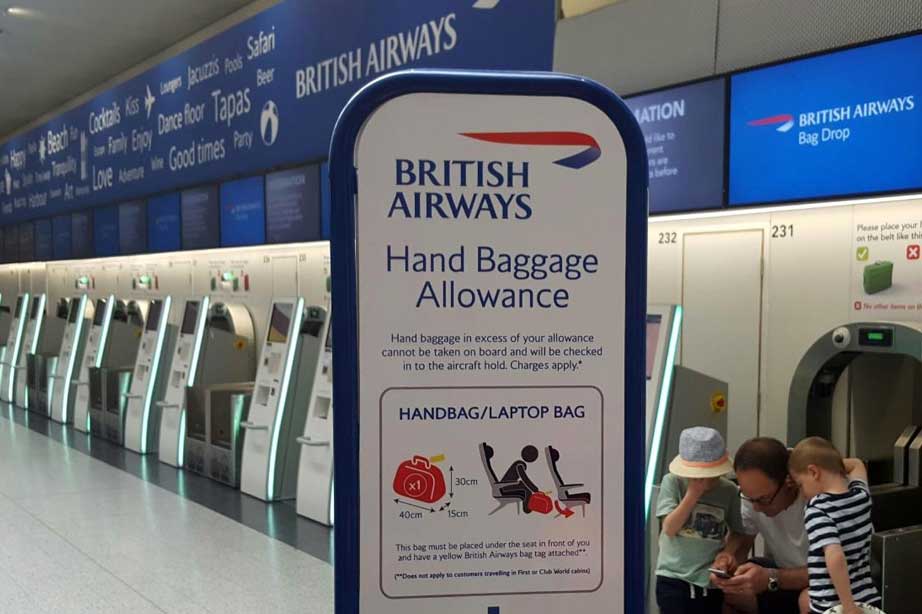 BA baggage limits  
According to the airline the maximum size of main carry-on bags will remain unchanged, but smaller second bags such as handbags will be capped at 40x30x15cm. Currently, passengers can board flights carrying one bag of up to 56x45x25cm, weighing up to 23kg, plus another bag up to 45x36x20cm.
Overloading causing delays
BA said that over recent months they had seen an increase in customers travelling with hand baggage that exceeded their allowance. This overloading has caused delays, as staff are required to remove bags from the cabin. The UKs national carrier is not the only airline to be effected, last month, a teenager from Scotland on an easyJet flight from Stansted to Glasgow collapsed with heat exhaustion after wearing 12 layers of clothing to avoid paying a £45 extra baggage fee.  
The EUclaim team would like you to know that they always travel light - as they would hate to cause a flight delay because they over packed their hand luggage!