Delay or cancellation due to disruption at the airport
A power outage at air traffic control, tapped water pipes in the baggage hall or a check-in system that does not work, these types of faults sometimes occur and often have a major impact on air traffic. In these situations, passengers might be faced with cancellations or long delays. What are your rights when the airport has to deal with a major breakdown? We explain it.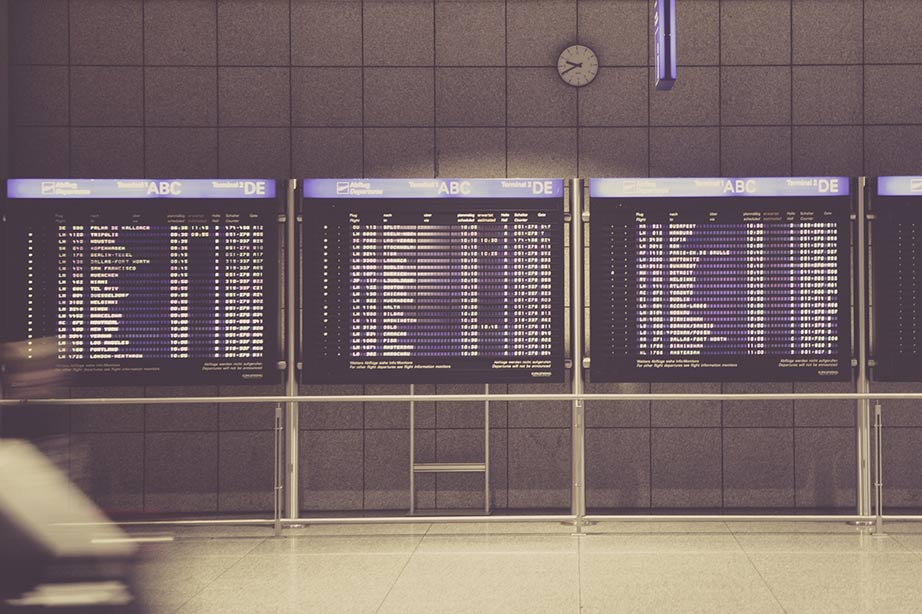 Failure by the airport is an extraordinary circumstance
Most failures that take place at the airport concern the energy supply or systems that keep the airport running. Disturbances in the systems can also arise in the air traffic control tower, which can result in impeding air traffic. These are all examples of extraordinary circumstances. After all, the airline is not responsible for the disruptions in the power supply of the airport. When in such cases your flight is cancelled or a considerable delay occurs you are not entitled to a reimbursement. You are entitled to a replacement flight or a refund of the ticket price.
Failure in an airline company system
If the check-in system or an ICT failure occurs at a specific airline company, the airline is of course responsible for the consequences of the interference on the flights. If your flight is cancelled, then you are entitled to a compensation up to € 600 per person. You are also entitled to a replacement flight or a refund of the ticket price. Moreover, you are entitled to care. The airline company must offer you vouchers for food and drinks and, if necessary, arrange a hotel. You encounter yourself with a cancelled flight due to a check-in problem because of a system issue of the airline. You will not be able to fly until the next day. In this situation, you are entitled to compensation, since the airline is responsible for its check-in systems.
Disturbances at airports over the year
Already in 2018, London Heathrow experienced a major electricity issue. The lighting defect left the runways non-operational and many passengers stranded all around the world. Besides, air carriers are also affected by these disruptions. For instance, British Airways had many delays due to the electricity problem at London Heathrow. Moreover, Delta Airlines also faced a system failure in 2018, which left people stranded in different airports all over the US.