English airlines better themselves!
Spring is in the air! We therefore decided it was time to analyze the punctuality of flights at London Heathrow, London Gatwick and Manchester Airport during the winter season. We are comparing the winter of 2011/2012 with the winter season of 2012/2013.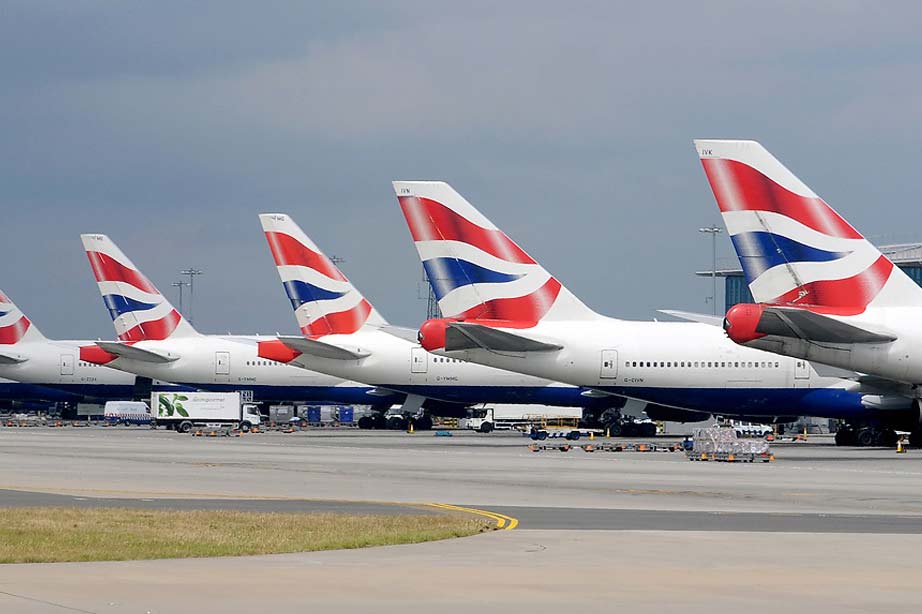 As you can see in the graphics below, we took the three largest English airlines per airport and compared them to each other. The most striking aspect is that British Airways performs extremely bad in 2012/2013 compared to the year before. This is the case at all three airports.  It cannot be due to the bad weather conditions of this winter season, as all other airlines experienced less incidents than the year before. We can only guess what the actual reason is why British Airways' performance is considerably worse compared to the other airlines. Easyjet did very well at Manchester Airport, compared to last year! Flybe decreased the overall incidents at both Manchester Airport and London Gatwick. Virgin and Aer Lingus also bettered their performances at London Heathrow this year. We would like to complement the airlines for decreasing cancellations and delays! Unfortunately, British Airways is the loser of the year. We are curious how the airlines will perform during the upcoming summer season!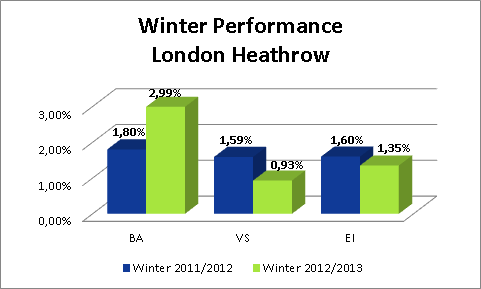 The percentages in the graphic above show the overall flight incidents per airline.