EUclaim wins Easyjet Court case in the UK
Together with our partners, Bott & Co, EUclaim started a legal procedure in the UK for flight U2 5073 of 22 July 2012. The flight was due to depart from London Gatwick to Nice. However, the flight was delayed for more than 3 hours.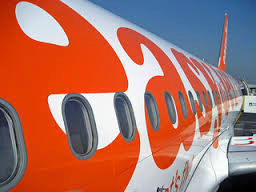 Easyjet stated that extraordinary circumstances were involved, thus they were not obliged to pay compensation to the passenger. There supposedly were bad weather conditions, causing the flight to delay. However, our investigation showed that the bad weather was present at the departure airport of the incoming flight. No bad weather whatsoever was causing delays on the route London – Nice. Fortunately the Court agreed with us and ruled in favor of the passenger. Bad weather conditions on an incoming flight, causing the next flight to delay is not an extraordinary circumstance. If you want to read a more detailed version of the client's story, please click here.