Landmark aviation case verdict upholds the rights of UK's passengers – Huzar v Jet2.com
"Technical defects are not considered an extraordinary circumstance"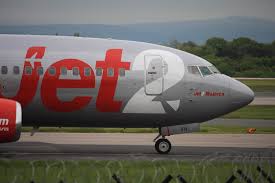 Today the Royal Courts of Justice made a final decision on Huzar v Jet2.com, the landmark aviation case that had the potential to rock the rights of the UK's airline passengers. Lord Justice Laws, Lord Justice Elias and Lady Justice Gloster held that when determining whether a delay or cancellation was caused by an extraordinary circumstance one must fundamentally bear in mind that the circumstances must be 'out of the ordinary.' For an event to be 'out of the ordinary' it must 'stem from events which, by their nature or origin, are not inherent in the normal exercise of the activity of the air carrier concerned.'
In the context of technical problems one must crucially ask what caused the technical problem. If the cause of the technical problem is one which is 'inherent in the normal exercise of the activity of the air carrier concerned' then it necessarily follows that it is also within the control of the carrier and therefore not extraordinary.
The defining questions are therefore:-
1. What caused the problem; and
2. Was that cause out of the ordinary.
In Mr Huzar's case the cause of the technical problem was simply wear and tear and the Court held that wear and tear is entirely ordinary and therefore not extraordinary.
"On average, 30% of all delays and cancellations are caused by a technical defect. " said Adeline Noorderhaven, Manager EUclaim UK "So the decision on Huzar v Jet2.com has a tremendous impact on air passengers in the UK and airlines can no longer hide behind technical defects stating that they are extraordinary circumstances."
In the case of Huzar v Jet2.com , which was heard at the Royal Courts of Justice in London on 22 May 2014. The court examined whether a technical defect can be considered an extraordinary circumstance, and therefore a valid reason for an airline not to pay compensation under Article 5(3) of Regulation EC 261/2004. The European Courts of Justice and several national courts have already ruled that delays caused by technical defects are in the first instance inherent to the activity of the airline.