Lonely Planet's Best in Europe
What destinations do you need to visit this year? Lonely planet, world's most successful travel publisher, created a selection of the best places to travel to in 2016. We took a look at their list Best in Europe, it is filled with destinations offering beautiful landscapes, tasty cuisines and more. But how do you get there?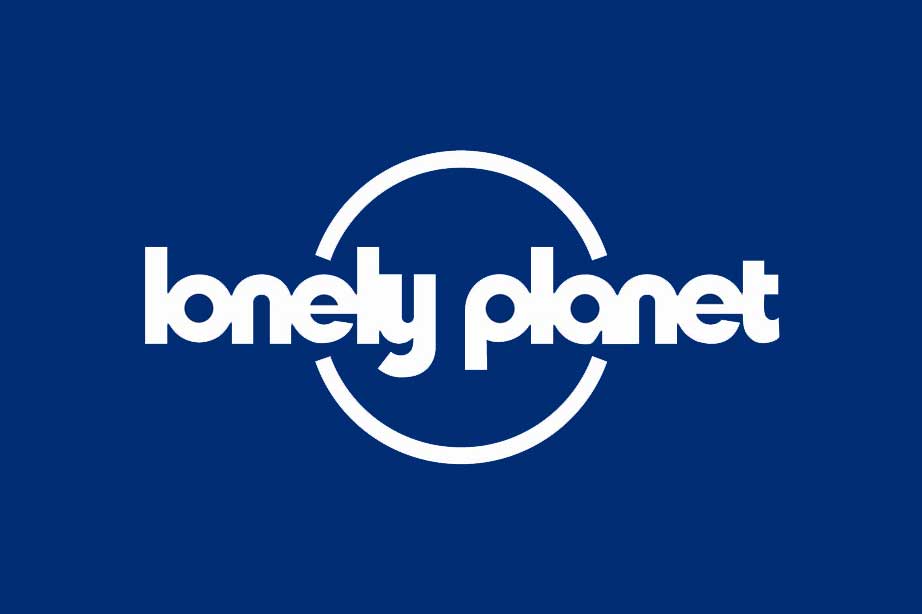 10. Northern Dalmatia, Croatia
Let us start of with the western coastal region of Croatia. Zadar, the main city in the region, has its own airport. Ryanair offers seasonal flights to Zadar Airport from Manchester and Stansted, it is easy and cheap to get from the airport to the city centre by bus or train. Other places to visit in Northern Dalmatia are the city of Novigrad and the historic town of Otok Pag.
9. Texel, the Netherlands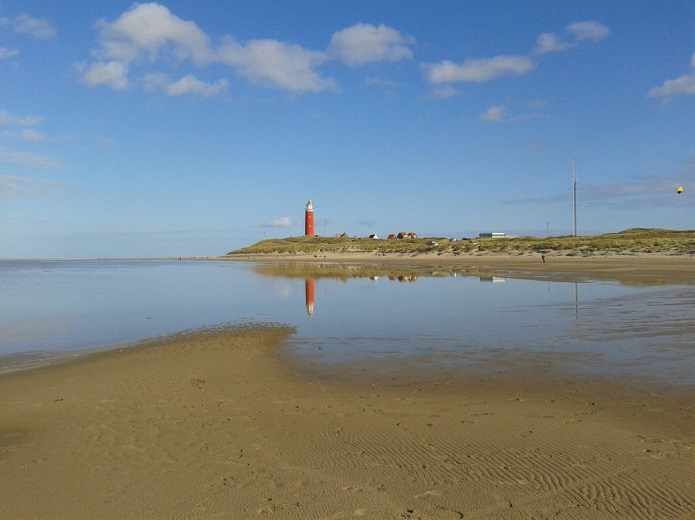 If you prefer walking through nature over strolling through cities and towns you could visit Texel. It is know for its bird breeding grounds, nature reserve trails, lagoons and its lighthouse. The best way to get to this small island is by ferry. A trip to the nearest mainland city, Den Helder, is just about 30 minutes. From Den Helder you can take the train to Amsterdam Airport Schiphol (1.5 hours) or Rotterdam The Hague Airport (2.5 hours). Rotterdam has direct flights to Birmingham, London City and Manchester. Amsterdam offers flights to most UK airports as it is one of the biggest airports in Europe.
8. East Coast Tenerife
Tenerife is a lot easier to reach. It is the largest of the Canary Islands and is served by two international airports. Iberia offers a direct route to Tenerife South Airport from London Gatwick but most UK tourists arrive at Tenerife North Airport. While the island is known for its beaches and nightlife, it also has deep forests, exotic flora and fauna, a desert, cliffs, mountains and volcanoes.
7. Extremadura, Spain
Just like the beaches of Tenerife, the coasts of Spain are flooded with tourists during summer months. The Extremadura region, however, is less explored. The roman ruins of Mérida, the castles of Trujillo and Cáceres and the numerous restaurants and tapas bars in the region (the Extremadura is known for its ham and cheese) are all worth a visit. It is a bit complicated to get to the region as there are no direct flights to Badajoz, the Extremadura's only airport. Lisbon, Seville and Madrid Airport all have direct routes to the UK and are all at about equal distance away from the Extremadura region.
6. Warwickshire, England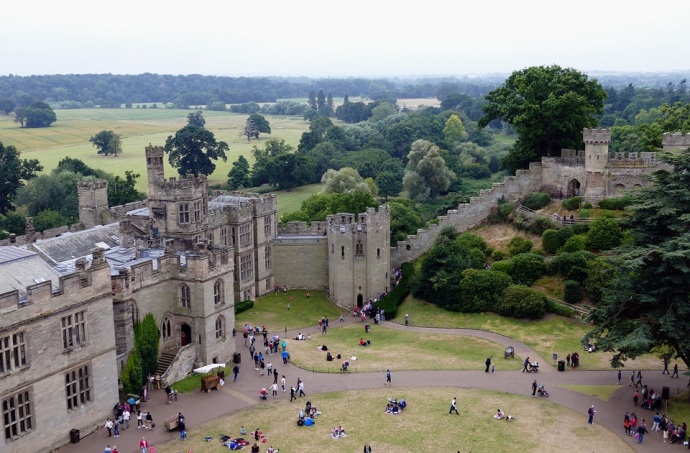 Warwickshire is found closer to home, at the very heart of England. It is, of course, known for Stratford upon Avon. But what about Warwick castle and the Kenilworth ruins? Warwickshire is a great place to visit if you want to surround yourself with UK history. Birmingham Airport is closest to the region. The airport is a base for Flybe, Monarch, Ryanair, Thomas Cook Airlines and Thomson Airways, plenty of domestic routes are available.
5. Lviv, Ukraine
Lviv has is very modern airport as it was updated in preparation of the EURO 2012. The airport is just miles away from the city, sadly it does not offer any direct routes to UK cities. To get to Lviv you can either book a connecting flight from one of the bigger airports (like Kyiv, Wizzair has a route to London Luton) or take the train from one of these bigger airports straight to the city of Lviv. Domestic travel by train is common in Ukraine. Lviv has many tourist attractions like churches and museums. The historic city centre is on the UNESCO World Heritage list.    
4. The Dordogne, France
Another site listed as World Heritage by UNESCO is the cave of the Vézère Valley in the French Dordogne. This region is also known for fairy tale castles, stone villages and gourmet food. In other words, you have numerous reasons to visit the Dordogne this year. It has one airport, located in Bergerac, but you can also get to the region via Bordeaux Airport. Both airports offer plenty of direct routes to the UK.
3. Venice, Italy
Third on Lonely Planet's list is the city of Venice, a well known city that is very accessible for tourists. The closest commercial airport is Marco Polo Airport, which is connected to Piazzale Roma by a city bus and a shuttle bus service. A more comfortable way to reach Venice is by the unique water taxis. It will take you 10-15 to walk from the airport to the "water taxi stand," but these taxis can take you directly to your hotel. A second airport, Treviso Airport, is a few miles away from Venice and is relatively small. It is very accessible by public transport though! Treviso is an important destination for Ryanair, they offer flights to Bristol, East Midlands and London Stansted.
2. Aarhus, Denmark
If architecture fascinates you, Aarhus is a great destination. You can fly to Aarhus Airport with Ryanair from Stansted, the airport is located at a 45 minute bus ride away from the city centre. Your second option is Billund Airport which is also close by, at a 90 minute bus ride away from Aarhus. Billund offers direct routes to London Heathrow, London City, London Stansted and Manchester. And while you are in Billund, why not visit Lego Land?
1. The Peloponnese, Greece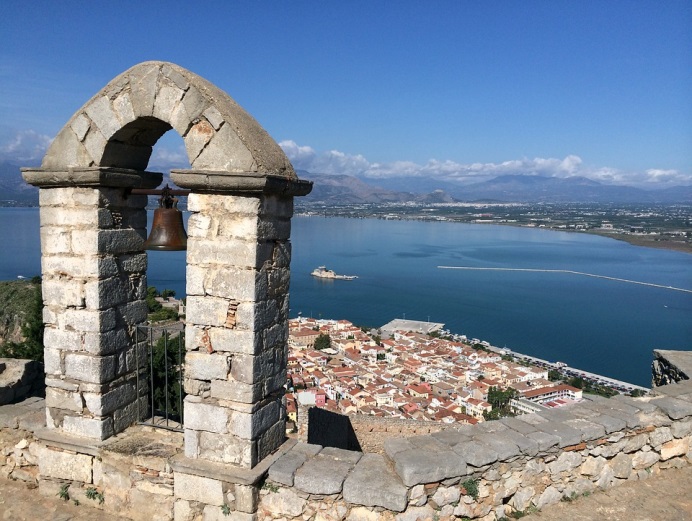 The Peloponnese came in first on Lonely Planet's Best of Europe list. Hiking trails, great wines and stunning coastlines, this region has it all. And it is easy to fly there, too! Kalamata Airport, in the south of the Peloponnese region, has direct flights to Manchester, Birmingham, London Gatwick and London Heathrow. If you fly to this airport you may want to rent a car as access to public transportation is very limited. You could also fly to Athens and take a bus to one of the cities in the region. It would be a 2-4 hours bus ride depending on the city. Trains run from Athens Airport to some cities in the Peloponnese region, you could get a great first impression of the tall maintains and blue beaches straight out of the train window.
Which of these 10 places would you like to visit this year?