Lonely Planet's top 10 countries for travel in 2018
Every year Lonely Planet lists a top 10 of booming countries for you to visit in 2018. As we have travelled a fair bit ourselves, EUclaim has the best advice on how to travel to the most remote locations or thriving world cities. Whether it is inspiration for your next journey or tips for flights and airports, we have it covered.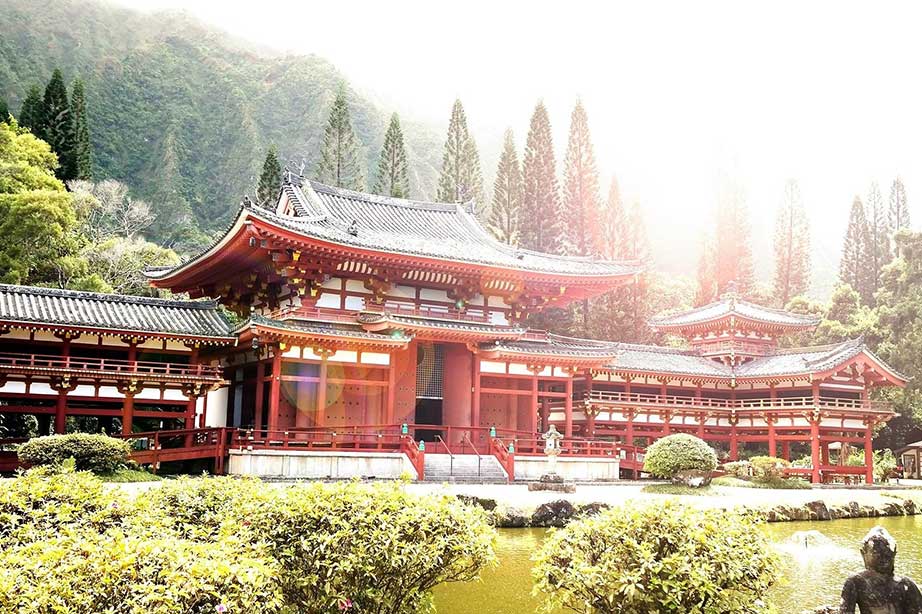 Chile
Chile in South-America sets itself apart from all other South-American countries by its most diverse nature & climate possible. Somewhat isolated from the rest of the continent, Chile is separated by the Andes mountains in the east and the South Pacific Ocean in the west. The climate ranges from the most dry desert in het world up north through a Mediterranean midland and a humid, tropical climate further south to eventually, an oceanic and alpine climate in the far south of Chile. You can discover so much of natures' finest in this isolated country. The country's capital, Santiago, is worth visiting. With a rich history, intriguing museums and beautiful views, of the Andes and the city itself, you cannot miss this South-American pearl on your journey.
Travel to Chile by flying to the capital, Santiago and go onwards from there. You can fly directly to Santiago from London in around 14 hours, but this is costly. Travel with a stopover in Toronto or Rome and you will save a lot of money.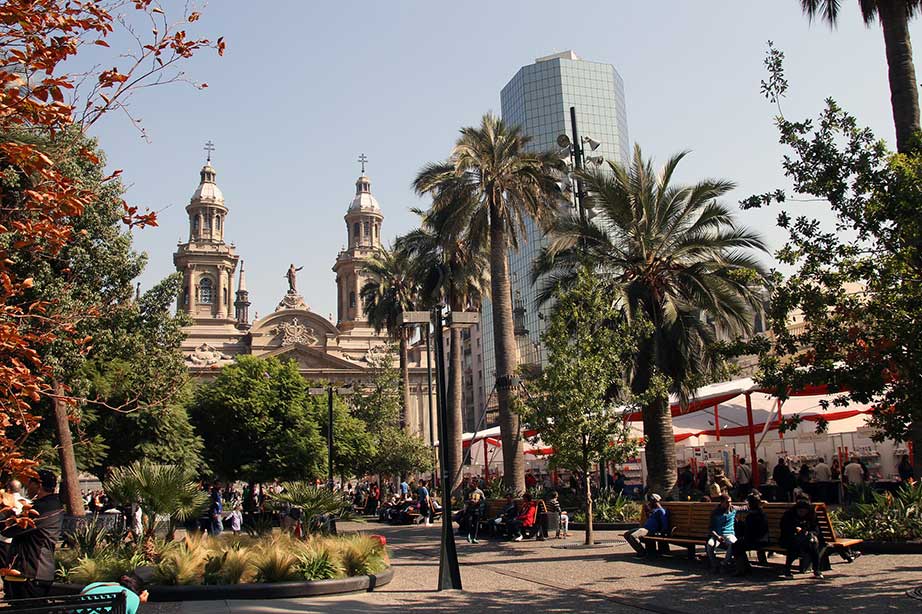 South-Korea
Energetic, urban and futuristic are words to describe South-Korea. First it was Japan that was the place to be for Asian extremes but South-Korea has come a long way and embodies the current modern Asian lifestyle like no other. After hosting the winter games earlier this year, the city of Seoul has transformed and got modernized even more, allowing you to explore the discussed nightlife and travel to other parts of the country by a super-speed railway system. From hiking in nature to urban city life, South Korea has it all.
Fly to Seoul, South-Korea's capital from London within eleven hours. You can choose airlines such as Asiana Airlines, Korean Air and British Airways.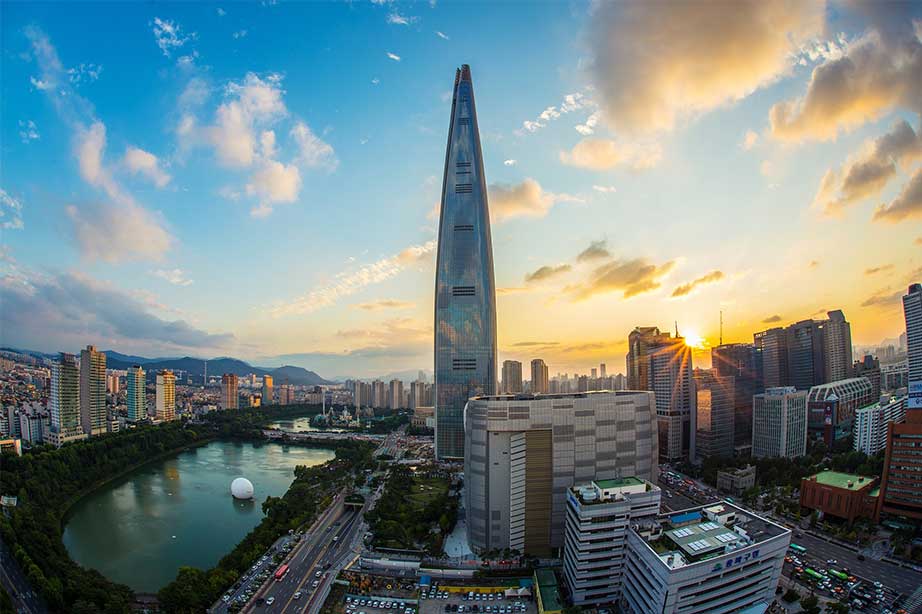 Portugal
Spain, Italy and France have been dominating our South-European vacation plans for years now, but Portugal is often left out of the equation. For no apparent reason, because the climate is just as pleasant and the sights less touristic as neighboring Spain. In the north of Portugal you can visit the beautiful Douro Valley, were the port vines are produced. A true feast for the eyes and taste buds. The city of Porto and Villa Nova de Gaia are worth visiting for the beautiful scenery, wine tours and tastings and many historical sights. Taste the original Portuguese pasty Pastel de Nata, take the old tram in Lisbon and enjoy the beach or a road trip through inlands down to the Algarve, a Mediterranean holiday destination that is more touristic but for an understandable reason. The place is beautiful!
You can fly to several destinations in Portugal from various UK airports. Depending on choosing a city trip in Porto or Lisbon or spending a week in the sun in the south of Portugal near Faro, you can choose your airport. Airlines flying to Portugal are British Airways, TAP Portugal, TUI and Thomas Cook.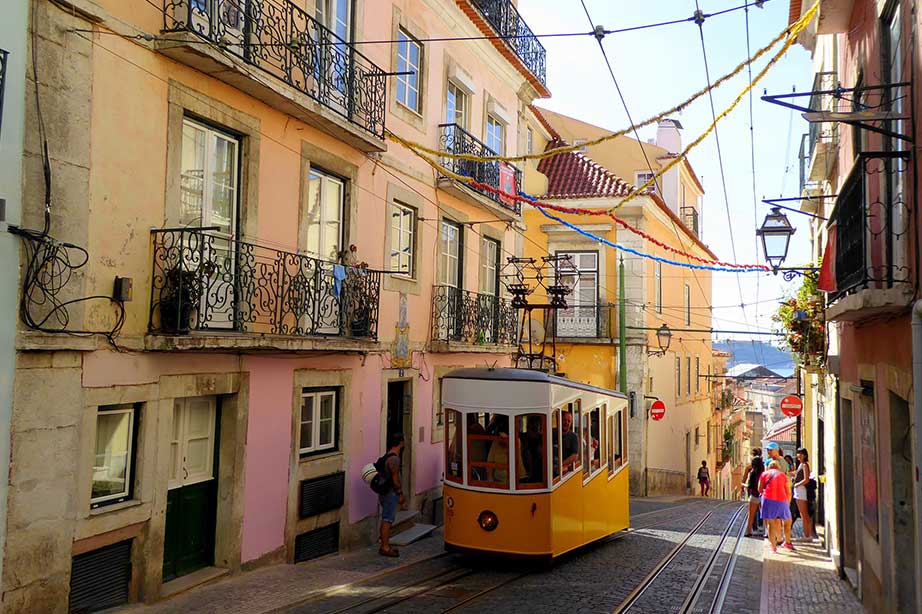 Djibouti
Probably worth googling as not many people heard of Djibouti before but this East-African country is located by de Aden Golf as part of the Arabian Sea. Neighboring countries are Eritrea, Ethiopia and Somalia. The nature in this unexplored African country is breathtaking. Sandy white beaches and salt crystals. Mother Nature at its finest. The cultural differences are worth looking into before visiting as well as some regions that should be avoided for safety reasons. Always consult with your ministry of foreign affairs and their travel advice before going.
You can fly to Djibouti with a stopover in either Istanbul, Dubai or Addis Abeba. The journey will take between 10 and 15 hours depending on the route you take.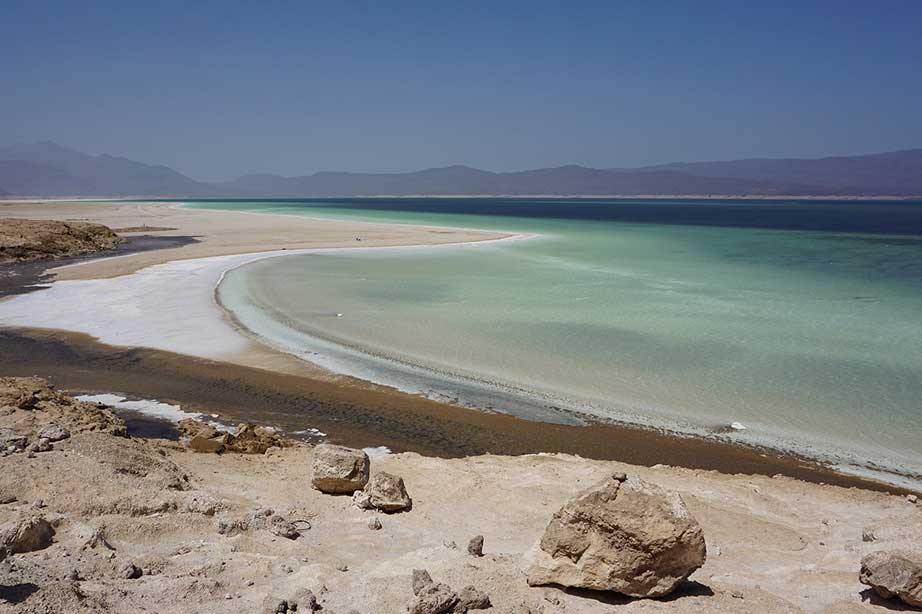 New Zealand
Why you should visit New Zealand this year? Well some of the hiking trails that New Zealand is famous for, have been under construction, allowing you to see even more of the dramatic scenery the Island is famous for. Not just Lord of the Rings fans, but all nature and adventure seekers can lift their spirits in the wilderness of New Zealand. We strongly recommend to explore the different islands of New Zealand not to stop with Auckland, impressive as it is.
Flying to New Zealand is going to take you some time, well over 24 hours. There are no direct London flights to New Zealand. A stopover in Singapore, Hong Kong or Manilla is inevitable. Auckland is the most popular destination besides the capital Wellington and well-known Christchurch.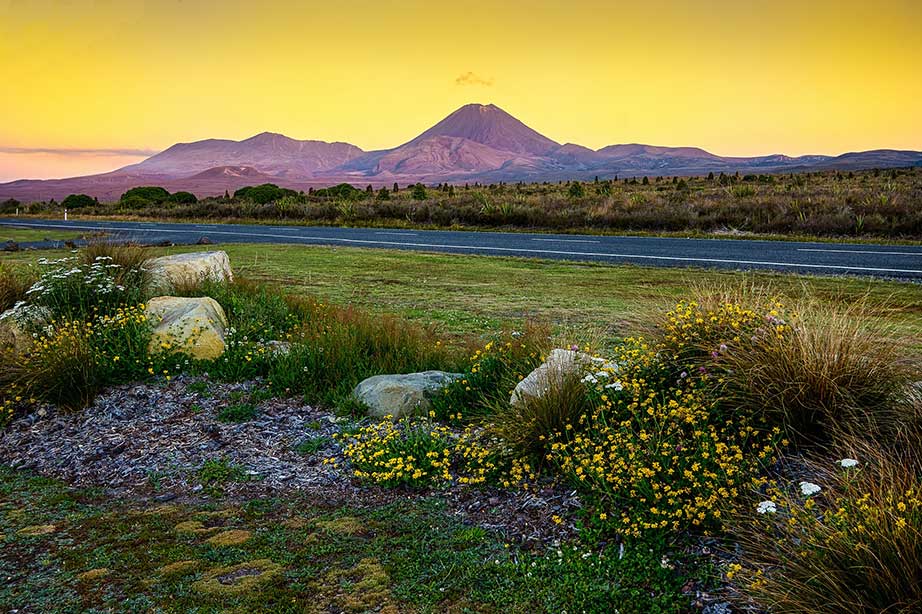 Malta
There has always been a sense of mystery surrounding the Island of Malta. This Island off the coast of Sicily as an Italian feel to it, Mediterranean and yet has its completely own language and culture. The island breaths history and famous sight such as the blue cave and the ancient town and capital Mdina. Are you tired of sightseeing? Relax on one of the islands many beaches and soak up the 300 days of sun a year.
You can travel to Malta easiest by plane. You can fly to Malta from London, Edinburgh and Belfast with airlines such as easyJet, Ryanair and Air Malta.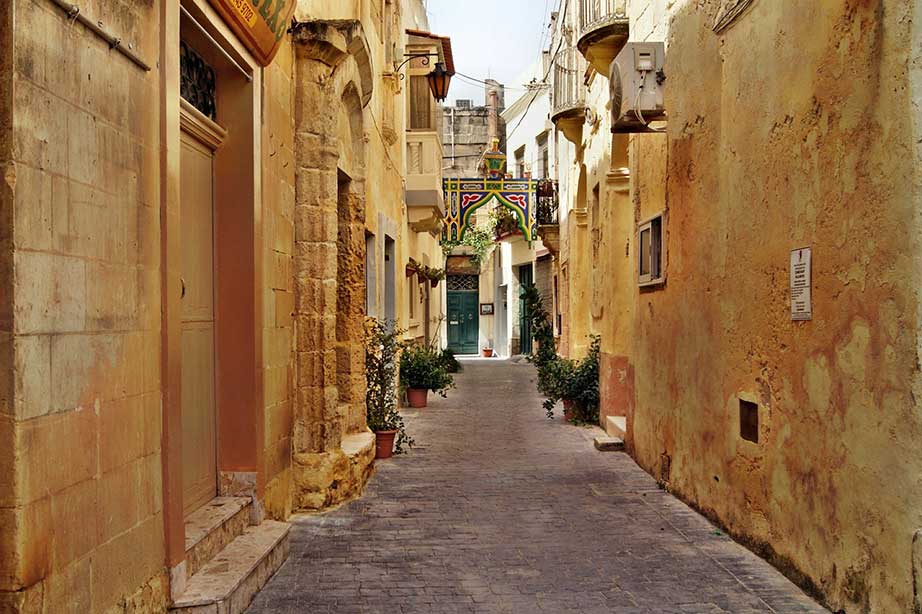 Georgia
Having had a long part of history being ruled by Russia, Georgia is embracing a more forward way of thinking whilst keeping tradition close to the heart. The country is very proud of its wine region and embraces tourists. Ancient recipes can be tasted in the taverns of narrow and cozy streets. Visit the capital Tbilisi and join the locals by toasting to the heroes of Georgia, old and new.
You can fly to Tbilisi directly from London Gatwick with Georgian Airways. From other UK airports such as Heathrow, Manchester and Birmingham, you can fly via Amsterdam, Riga or Istanbul to Tbilisi. The journey varies from 4,5 to 10 hours depending on which flight route you choose.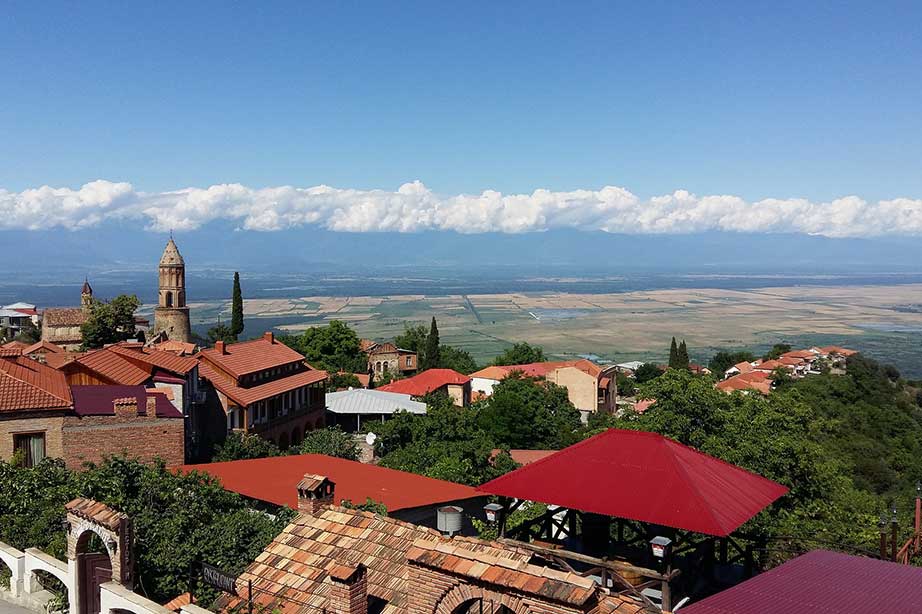 Mauritius
Of course, a tropical island can't be left out of the top 10 destinations for 2018. Mauritius has it all: white beaches, blazing palm trees and a deep blue sea. Explore the secrets of the sea by snorkeling and coral reef diving. Catch a wave of two or cruise the lagoon.
It is even easier to fly to this African Island with KLM via Amsterdam or with Air Mauritius departing London Heathrow.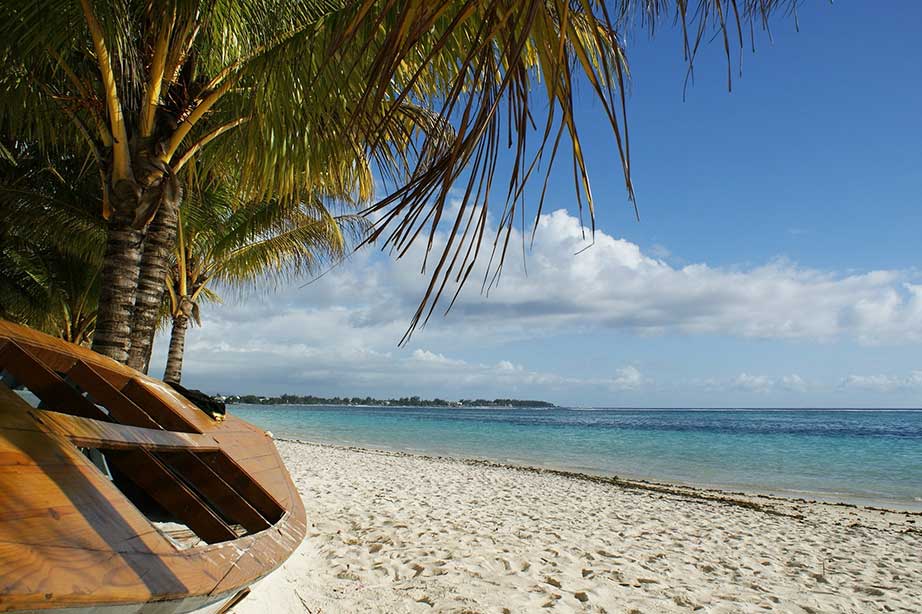 China
Touring through China has become even easier as the country is equipped with a new high-speed railway that will get you throughout the country smoothly and quickly. Visiting the capital Beijing has more perks as the famous imperial palace has opened up more halls previously closed to the public. In Shanghai you can visit the Gargantuan Tower, the highest observation deck in the world! If you have a fear of heights it is best to escape to the local markets and lovely parks the city offers. Or just admire the skyline from one of the many lookout points.
You can fly with Air China, Hainan Airlines or British Airways from London Heathrow, Edinburgh or Manchester. Shanghai can be reached directly from London with Virgin Atlantic, China Eastern or British Airways.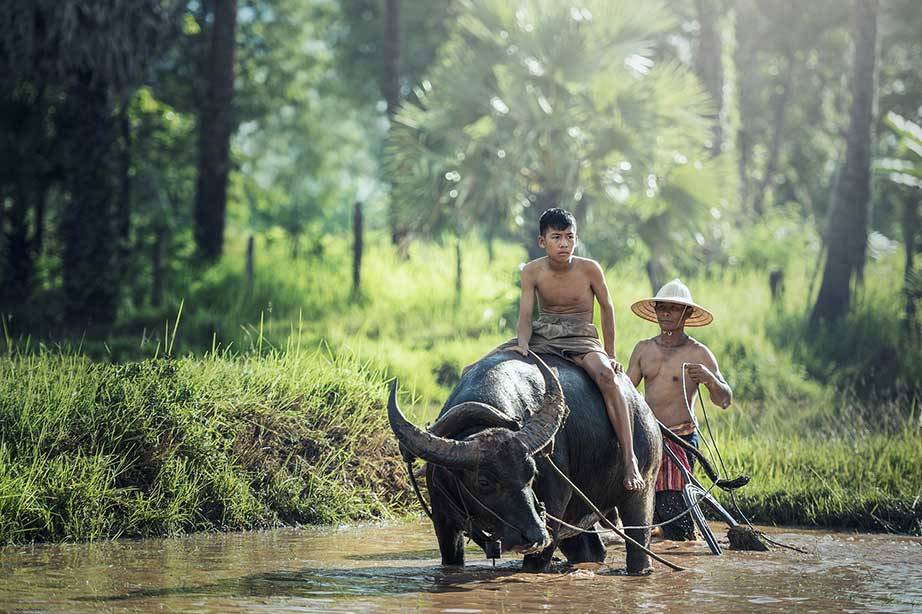 South-Africa
South-Africa combines all you seek in your destination: Beaches, wildlife, wine and mountains. Explore the country by car and dive into the rich culture of South-Africa. The people are friendly and a programme of events and exhibitions honouring Nelson Mandela called: 'Be the Legacy', will be the center of attention. Relax and unwind with a good glass of wine during sunset and view of the table mountain. That is what life is all about.
London Heathrow offers direct flights to both Cape Town and Johannesburg. These flights are not cheap though. It is cheaper to fly with a stopover in either Paris, Cairo or Addis Abeba.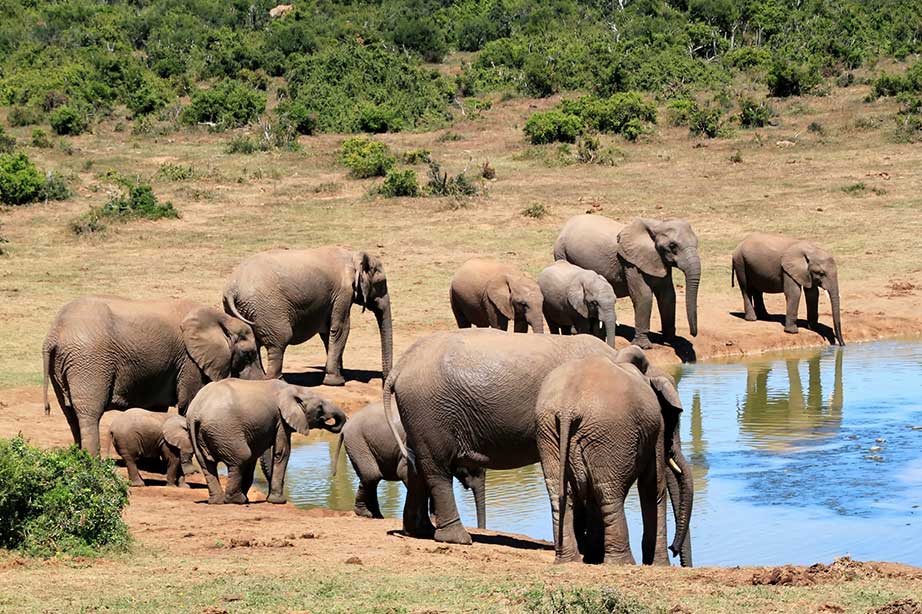 Which one of the top 10 destinations is your personal favourite? Let us know in the comments below!