Missed connection due to tight minimum connection time not an extraordinary circumstance
We have received a positive verdict in a court case against British Airways from the Dutch 'Noord Holland' Court.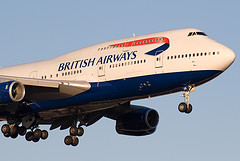 The passengers were supposed to travel from Miami via London to Amsterdam. The first leg (BA 206 12/13/2010) was delayed for over 1 hour. Because of this, they missed their connecting flight to Amsterdam. The passengers arrived at their final destination with a delay of more than 3 hours en therefore are entitled to compensation.
 
Minimum connection time
Airlines must adhere to certain rules with regards to the minimum connection time if a passenger is booked on several connecting flights. The minimum connecting time in London Heathrow was at least 60 minutes. This is the minimum connecting time an airline should offer on this route. According to the Court, British Airways did not take into account extra time in case a slight delay should occur.
Example
For instance, if this particular flight would be delayed for only 10 minutes due to cargo problems, the passengers would have missed their connection. At the slightest incident it is impossible to catch your connecting flight. Therefore the judge ruled that this delay is the responsibility of the airline. The judge decided that British Airways is obliged to pay compensation to the passengers.