One flight, 17 flight codes!
Many airlines sell tickets for flights they don't operate themselves. This is commonly known as 'code- sharing'. Code-sharing means that not all passengers on the plane booked their ticket with the same airline. By selling tickets in their own name, airlines can offer their passengers many more destinations and make them feel like they are always able to take them anywhere they want to go.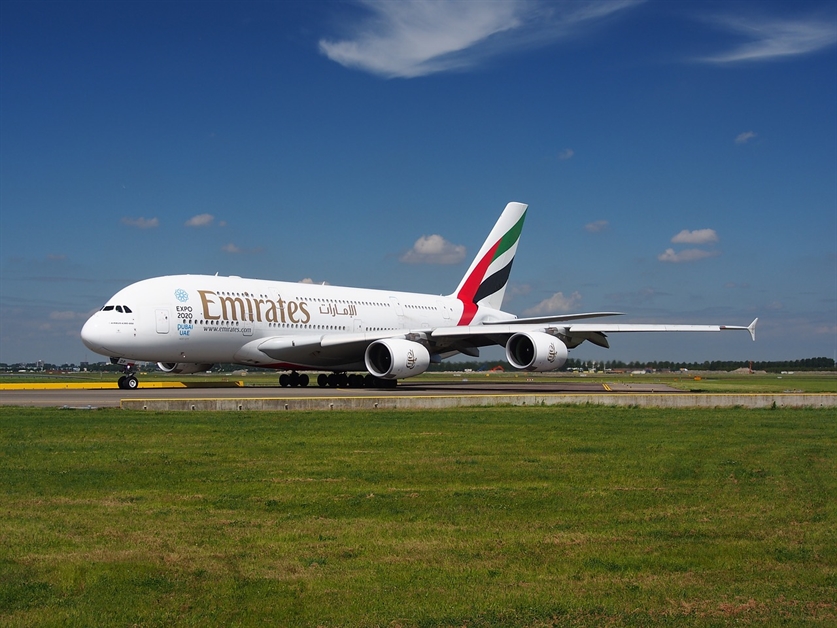 Code-sharing and alliances
Code-sharing is common among flights of airline alliances. Alliances are airline partnerships of  carriers that pursue the same level of service. Star Alliance is an example of an airline alliance with 27 airlines from different countries. Oneworld is an alliance that includes members like British Airways, Iberia and American Airlines, among many others. This could mean that you as a passenger purchase your ticket with BA, but travel with Iberia when you fly from London to Madrid. Airlines without alliances use code-sharing as well, in which case they create their own policy with the airline that is operating the flight.
Abu Dhabi – Sydney
Flights with code-shares are quite common. Most flights have 4- 5 code-shares. There is one particular route that stands out. Etihad Airways flies between Abu Dhabi and Sydney with flight codes EY454 and EY455. Out of all other flights in the world, these flights have the highest number of code-shares. Seventeen!
These are the airlines that cooperate on flights EY454 and EY455:
| | |
| --- | --- |
| Airline | Flight code |
| Aegean Airlines | A31910 |
| Air Berlin | AB4070 |
| Air France | AF3820 |
| Alitalia | AZ3928 |
| Belavia | B2354 |
| Aer Lingus | EI8054 |
| Fly Niki | HG4070 |
| Air Seychelles | HM5102 |
| Air Serbia | JU8582 |
| KLM | KL3938 |
| Air Malta | KM2123 |
| Kenya Airways | KQ5502 |
| Middle East Airlines | ME6636 |
| Air New Zealand | NZ4254 |
| Pakistan International Airlines | PK4454 |
| Siberia Airlines | S74605 |
| Virgin Australia | VA7092 |
Delayed on a flight with code-shares
Even when you book a flight with British Airways, the flight is not always carried out by BA. The operating airline is always responsible for the flight and its passengers. For example, you can book a flight with BA to Madrid. This flight may be operated by Iberia, a partner of British Airways. If you experience a delay of more than three hours or if the flight is cancelled, Iberia is responsible for the delay and you have to turn to this airline when claiming compensation.
Have you been on a flight that had multiple flight codes?