Real time flight trackers
Imagine you just dropped off your family or friends at London Heathrow airport for their flight to New York. When you get home, you might be curious to see what their flight status is. Through the internet you can easily track a flight.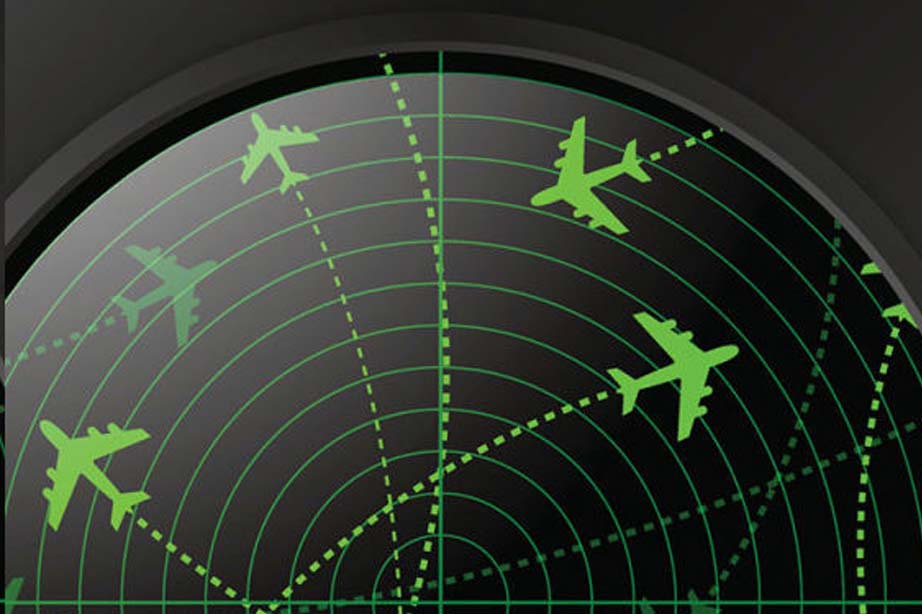 Websites for real time flight tracking
There are several websites that show flight details and a few of them actually have some very interesting information. As aviation experts we have selected the best websites for you to track a flight.
Flightaware.com
To track a specific flight, Flightaware.com is a great website. You can simply enter the flight number, route or airline to find your flight. A map will appear with the route and where the airplane flies at that specific moment. It is also fun to read the extra information about the airplane, which appears on the right side of the screen.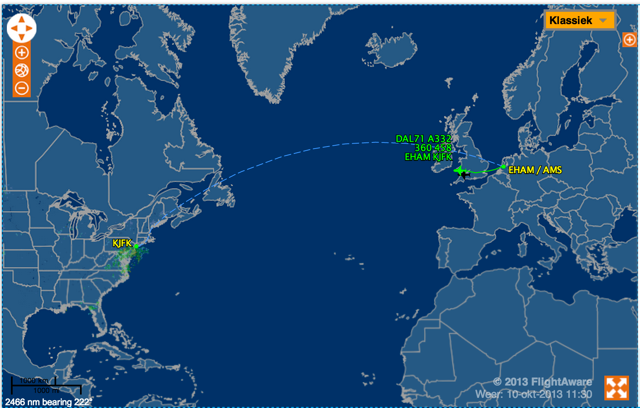 Planefinder.net
When you open Planefinder for the first time you will realize how many airplanes are airborne at a particular moment. The world map will show you a magnificent amount of flights that you can track real time. This function is especially interesting when you, for example, are looking up at the sky while being outside and see a plane flying over. You might wonder where it is going. With Planefinder the answer to your question is only a few clicks away.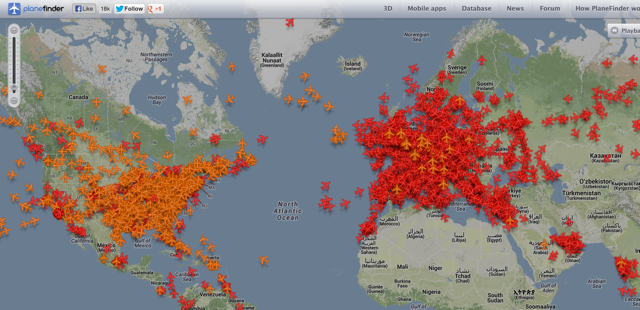 Flightradar24.com The Flightradar24 map focuses on your current location, so you can check the airspace in your area instantly. You will see the airplanes move real time on your screen and with one click you can go to another part of the world. The playback function is also amazing, where you can rewind to particular moments in time and watch the plane movements again.