Seven tips to improve your long flight experience
Tight chairs, tasteless food and crying babies. For many passengers, flying long distances is a necessary evil rather than a pleasure. Nevertheless, we travel more and more often, for work and pleasure. How do you best survive a long flight? EUclaim gives you seven tips.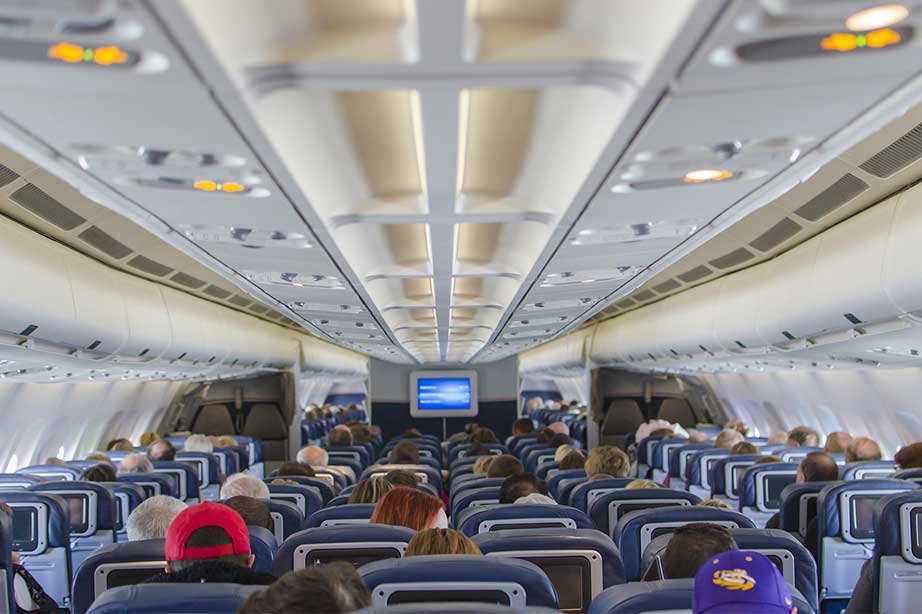 1. Check-in online
When you check in online you can choose a seat. You can, of course, also adjust these to your personal needs. When sitting next to an emergency exit, you have more legroom. When you are sitting next to the aisle you can also move and stand up more easily. If you fly far, it can also be an advantage to sit close to the kitchen.
2. Upgrade your travel class
As annoying as it is, most of us are still tied to the cheapest airline tickets in the economy class and have to let the champagne and wide leather seats pass us by. Yet, there are many more upgrade options nowadays. Thus, you can buy small upgrades in the area of legroom, chair width, meals and luggage. Examples include comfort class or economy premium. These upgrades are much more affordable than business or first class and make your flight a lot easier!
3. Wear comfortable clothing
Loose clothing makes your journey a lot more pleasant than tight jeans or jackets on the plane. Fly preferably in a pair of sweatpants and loose shoes. Your body expands in the air because of the air pressure. Always take a sweater or cardigan with you, the air conditioning on board is almost made to make you sick.
4. Keep to the rhythm
A night flight means sleeping. On a flight during the day, take at most a nap. Try to make the flight as fun as possible by chatting with your neighbor, watching movies, reading and occasionally walking down the aisle and stretching your legs. This is good for your circulation and your muscles.
5. Take the time for your well-being
Often you sit still in an airplane for too long and do not take care of your body well enough. Take time especially for a good, nutritious meal. Moreover, it is important to drink plenty of water and keep your skin hydrated. So take a moisturizing cream on the plane. Remember that the packaging should be less than 100 ml.
6. Bring snacks!
Airplane food is often not very tasty and you do not have many choices. Are you a picky eater or do you have allergies? Make sure you always have something to eat with you to get through the flight. And let's be honest, you have to stay in the plane for a long time. Very likely without wifi. Time for candy, chips and chocolate!
7. Earplugs and eye masks
Do you want to sleep well and not be disturbed by crying babies or bright reading lights? Be sure to take ear plugs and an eye mask with you. Do let your neighbor know, so that he or she wakes you up for any safety instructions or important announcements.
Do you have any tips for a long flight? Let us know in a comment below!