Style in the sky: The most stylish uniforms revealed
Every day many pilots and crew fly across the world getting passengers from A to B. Working for long hours in a tight uniform isn't much fun. Thankfully the uniforms of cabin crew and pilots have become more comfortable and stylish over the years. From simple and traditional to modern and haute couture, we name below some of the most highly fashionable outfits you might run into on your next flight.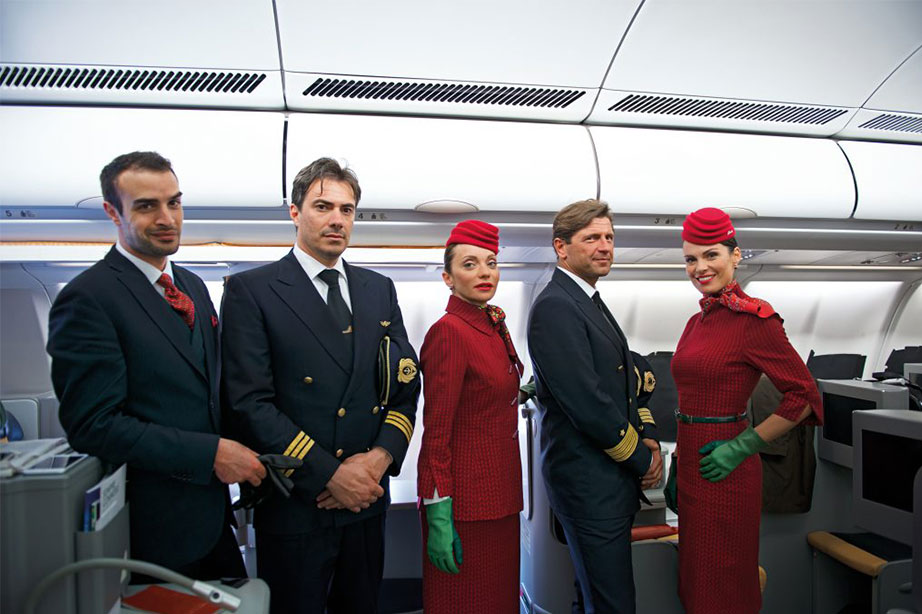 Alitalia
After having the same design for 20 years, last year Alitalia introduced a new uniform for its crew, despite its financial difficulties. Designed by Ettore Bilotta, this is one of the most striking and stylish uniforms there is.
KLM
The royal airline KLM asked Dutch designer Mart Visser to design the new uniforms for its cabin crew and pilots. Of course the attire is in the signature colour blue that defines the airline so specifically. More stylish than ever before, the uniforms are still comfortable and versatile. The stewardesses can choose between trousers or two different types of skirts.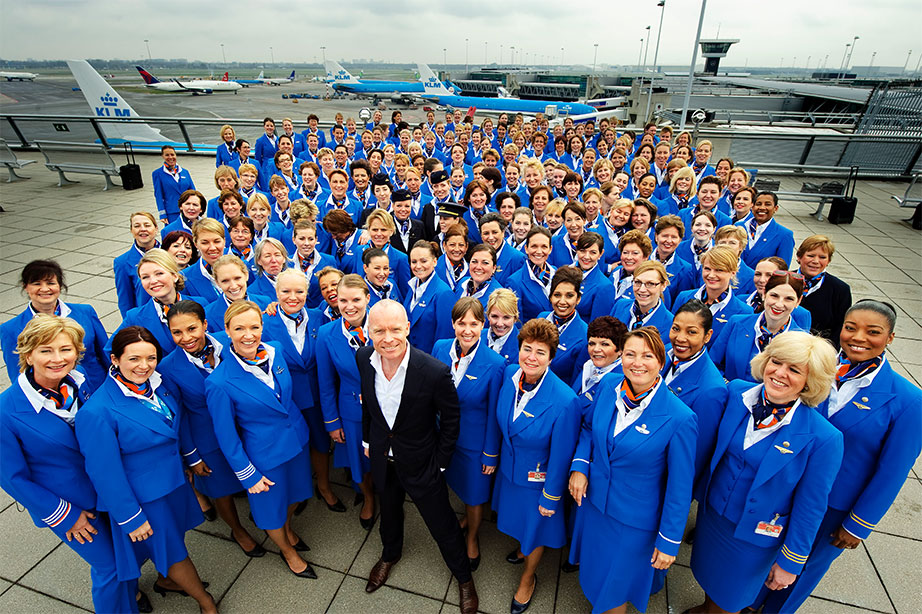 Vueling
The Spanish budget airline presents anything but a 'cheap' look with its uniforms. The modern and stylish outfits of Vueling cabin crew are designed to show kindness and elegance. In black, white, grey and a touch of yellow, the combination of colours looks flattering on all members of the crew.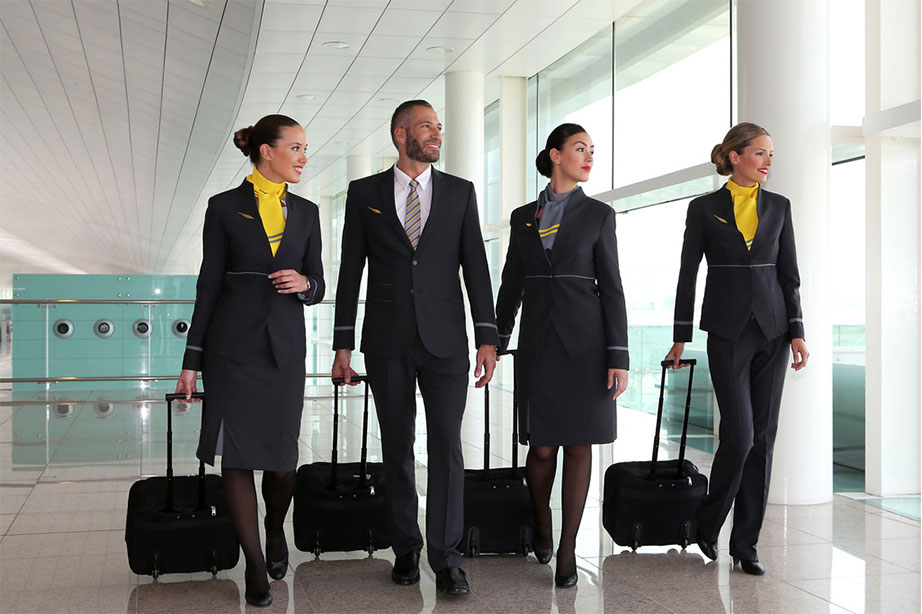 Traditional uniforms
There are plenty of airlines that celebrate their national or cultural heritage in more explicit ways than others. Lufthansa is an example of this. For a few years now the cultural festivities of the 'oktoberfest' has been celebrated on Lufthansa flights by cabin crew members dressing in traditional dirndl and lederhosen. With the Asian airline Vietnam Airlines, the female crew members are dressed in modern looking kimonos. Arabian airline Emirates reflects its luxury image with a caramel and chocolate coloured uniform, with a red headpiece with a white scarf as a cultural detail.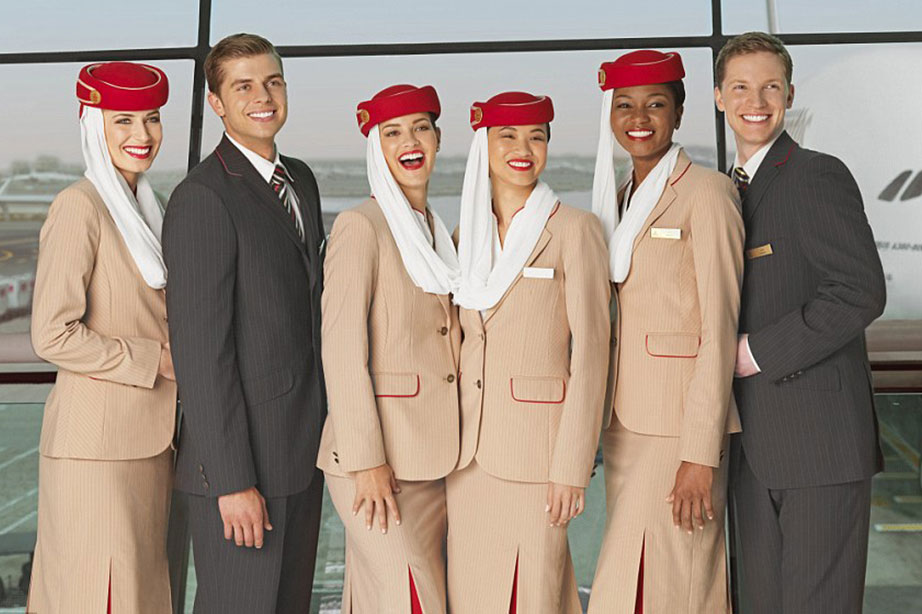 Hainan Airlines
The Chinese Hainan Airlines has just launched a new look that will be the envy of most male and female uniform wearers. The new uniforms of Hainan Airlines were designed by Laurence Xu and bring both the western and eastern characters of the airline together.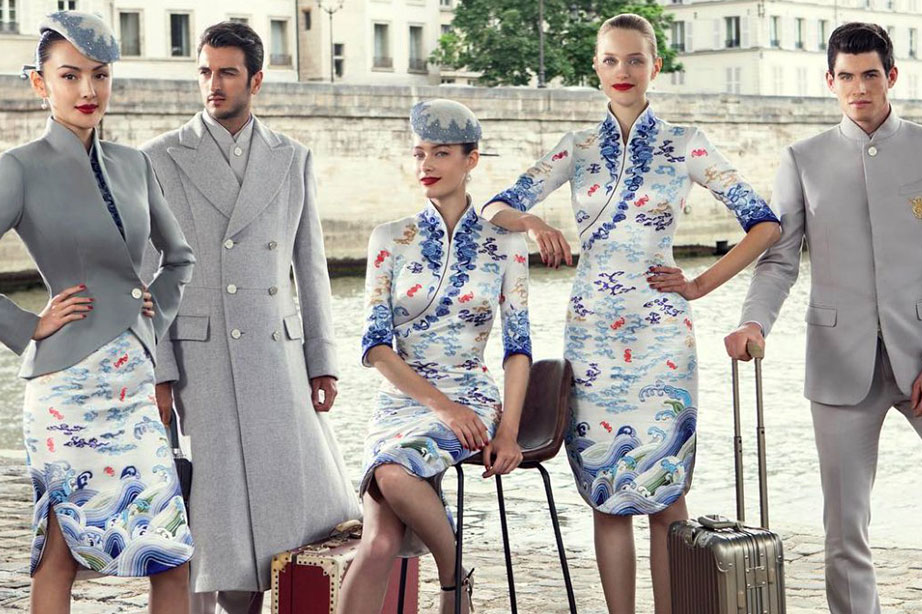 Airlines, designers and their mutual love for each other
A pilot's occupation is regarded prestigious. Cabin crew members are representatives of the Airline and are partly responsible for its good name and reputation. Therefore more attention is being paid to the appearance of the personnel on board, including nice uniforms. Airlines tend to let national designers design the outfits of their personnel. Examples are Vivienne Westwood who designed the uniforms for Virgin Atlantic, Emma Collopy who designed the outfits for Ryanair staff and the famous Christian Lacroix who designed the uniforms for Air France.
The uniforms keep getting classier every year. Which one is your favourite?