Technical Defects Not 'Extraordinary' In Flight Delay Claims
Ruling Confirms Air Passengers Entitled To Compensation If They Are Delayed Due To Technical Defect. A senior Judge has ruled in an appeal hearing against Jet2.com that airlines are incorrect to deny passengers compensation by claiming that technical defects which develop in-flight are 'extraordinary circumstances'.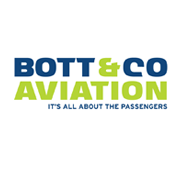 Previously airlines had tried to reject claims on the basis that technical defaults were unforeseeable and beyond their control, but this ruling confirms passengers are still entitled to compensation. The ruling could allow thousands of passengers to claim if their flights are delayed over three hours, cancelled, or they are denied boarding.
The Judgment was made after a hearing on 8th October 2013 at Manchester County Court, where the judge revealed that three separate passengers had also tried to claim compensation for this same flight, but on each occasion the District Judges had failed to apply the law correctly.
"This Judgment has provided much needed clarity to this complicated area of law." Coby Benson, Bott & Co
His Honour Judge Platts ruled that the issue is not whether the technical problem was expected or unexpected, but that the airlines have a duty to resolve these technical issues and the resolution of those issues is firmly in the control of the airline, therefore it cannot be an 'extraordinary circumstance' under EC Regulation 261/2004.
The claimant, Mr Ronald Huzar had his own claim originally rejected in June 2013 so he contacted leading flight compensation law firm Bott & Co, who lodged the appeal on his behalf. It was acknowledged by the judge that he had benefited from the detailed argument put forward by Bott & Co, which, the previous claimants may have struggled to do without the necessary legal expertise.
The ruling was published exactly one year on from the landmark Nelson ruling in October 2012 which confirmed passenger's entitlement to compensation when their flight is delayed by more than 3 hours.
Since they were founded in February this year, Bott & Co's Aviation Team have recovered nearly €1,000,000 in compensation for passengers.
Coby Benson, Technical Legal Manager of Bott & Co's Aviation Team said:
"It is pleasing that a senior Judge has recognised that the purpose of the regulation is to strengthen the rights of passengers and afford them a high level of protection when travelling by air. The Judge has confirmed that airlines cannot argue a technical defect is extraordinary simply because it is unexpected, unforeseeable or unavoidable. This Judgment has provided much needed clarity to this complicated area of law."
Contact:
For more information contact Sam Borrett, Communications Manager, at Bott & Co on 01625 415800 or email s.borrett@bottonline.co.uk
Notes to Editors
- Bott & Co is a solicitors firm based in Wilmslow, Cheshire and specialising in personal injury and aviation.
- The company was founded in 2001 by David Bott, Paul Hinchliffe and Gary Froggatt.
- Bott & Co employ 75 staff and a quarter of those staff have received funding for training or career development from the company.
- The business had a turnover of £11.8m in 2012/13
- Bott & Co won CILEx Employer of the Year in 2010, Modern Law's Team of the Year and Rising Star in 2013 and the Law Society Excellence Award in Business Development and Innovation 2013.
- David Bott is a past president of the Association of Personal Injury Lawyers (APIL).
- Bott & Co is one of the most productive law firms in the country, ranking 4th for revenue per lawyer in The Lawyer's UK200 in 2012.
About Bott & Company
Bott & Company is a specialist consumer rights law firm founded in 2001 by David Bott, Paul Hinchliffe and Gary Froggatt and was one of the first firms to be granted Alternative Business Structure (ABS) status.
The Company believes in delivering a great value and high quality legal service to its customers and is committed to maintaining ethical conduct at all times.
Accreditations Include:
Modern Law Awards
Bott & Co were shortlisted in five categories for the 2013 awards including Innovation of the Year and ABS of the Year, winning Team of the Year and Rising Star awards.
Law Society Excellence Awards
Winners of Excellence in Business Development and Innovation award, also shortlisted for Junior Lawyer of the Year and Excellence in Marketing and Communications in 2013. Bott & Co were shortlisted for a practice management award in 2007 at the Law Society Excellence Awards.
Investors In People
We continue to be accredited as an Investor in People and receive regular audits to ensure we comply with this kitemark
Lexcel
The quality and high standard of the business and the practice management is demonstrated with the award of the Lexcel Practice Management Accreditation from the Law Society.
Manchester Legal Awards - Law Firm of the Year
We are proud to have been a finalist in the category of Law Firm of the Year at the Manchester Law Society legal awards 2012.
ilex Employer of the Year 2010
Bott & Co won the ilex Employer of the Year in 2010 due in large part to our unique internal training programme - Bott Academy
About Regulation 261/2004
The European Union has published a universal form that can be used for filing complaints in relation to Regulation 261/2004 (air passenger rights). This form must be accepted under European law by ALL airlines and ALL European national enforcement bodies
About EUclaim
Bott & Co partnered with EUclaim, founded in 2006, who offer air passengers free initial advice and assistance concerning complaints they may have against airlines for flight delays, cancellation, denied boarding or downgrading. EUclaim uses its knowledge of and expertise in passenger rights to ensure that eligible consumers receive the compensation due to them.
EUclaim advises on the validity of claims in accordance with EU Regulation 261/2004. It presents the claim to the airline with the help of the Company's powerful database, which contains billions of pieces of historical flight data since 2005.
EUclaim deliver results on behalf of the passengers they represent, recovering €10,000,000 since founded – more than any other. The Company provides a friendly, human claim service for consumers and has a 97% success rate on cases accepted