The most amazing airports in the world
Some airports are a destination on their own. They are noticed by their unique architecture, impeccable design or far stretching facilities leaving even Charlie's Chocolate factory behind in creativity.  We have listed he most iconic airports in the world for you to see.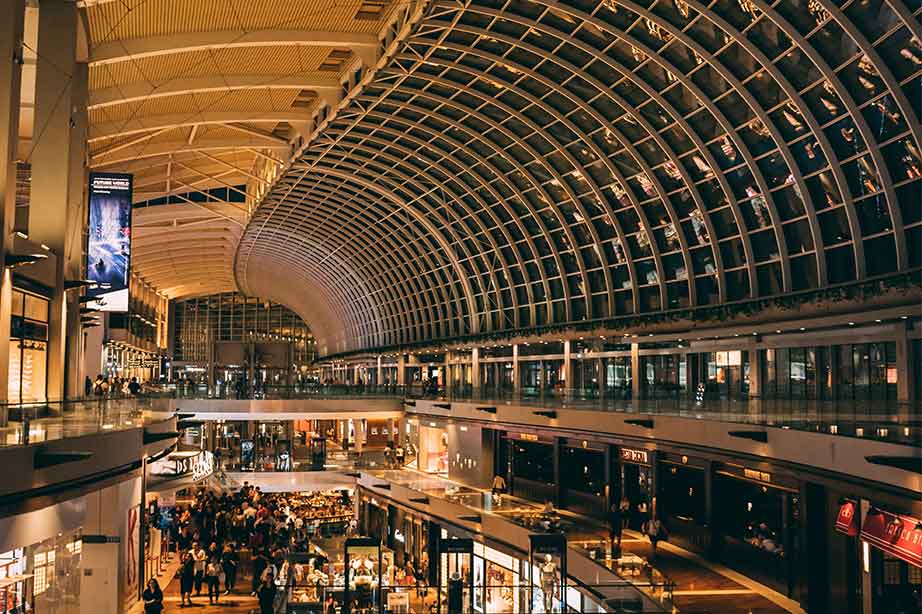 Changi International Airport, Singapore
Is it a museum or an airport? Changi Airport in Singapore is probably the most famous airport in the world, and for good reason! If you have watched the latest 'Crazy Rich Asians' movie, you might have noticed them talking about the butterfly garden and movie theaters that makes Changi Airport so much more than just an airport. From the canopy park and a cactus garden to a waterlily and even crystal garden, Changi Airport is a display for art, creativity and nature symbolism. Besides being an oasis of beauty, the airport is also very fun for the little ones, whom can choose a slide over taking the stairs and complete arcade full of games and entertainment! If there is any reason to get to the airport early, Changi Airport is it.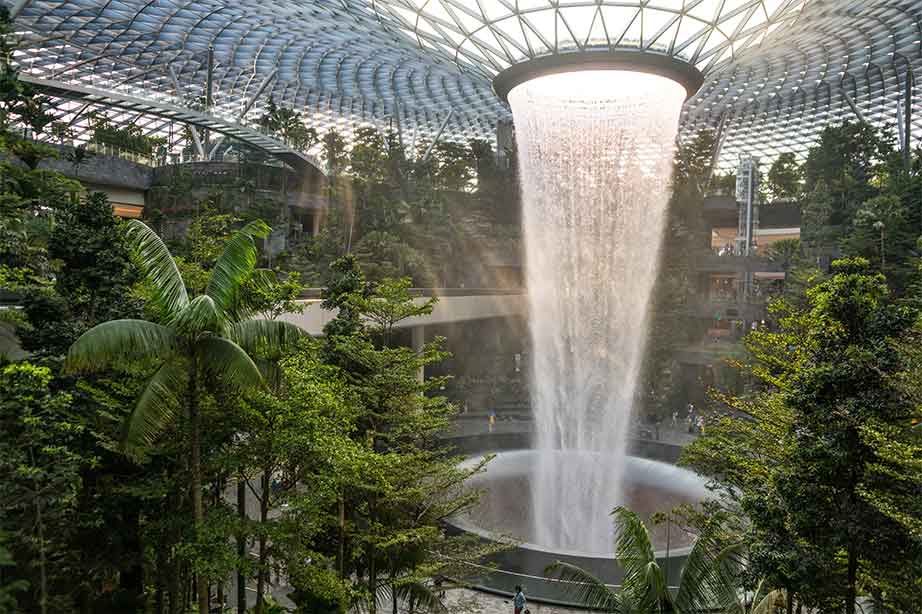 Vancouver International Airport, Canada
Most people travelling to Vancouver are doing so for leisure purposes, such as exploring the beautiful nature that British Columbia has to offer. As many know, the history of British Columbia and Canada as a whole, was formed and shaped by its native inhabitants. Canada is derived from the Inuktitut word Kanata, meaning village or settlement. The airport of Vancouver reflects and embraces its cultural heritage by displaying totem poles and other craftworks in a suitable fashion. Although Vancouver is one of the most modern cities in Northern America, it is surrounded by the nature and ancient customs designed to preserve what the earth has given us. Something still dear to the heart of many Canadians today.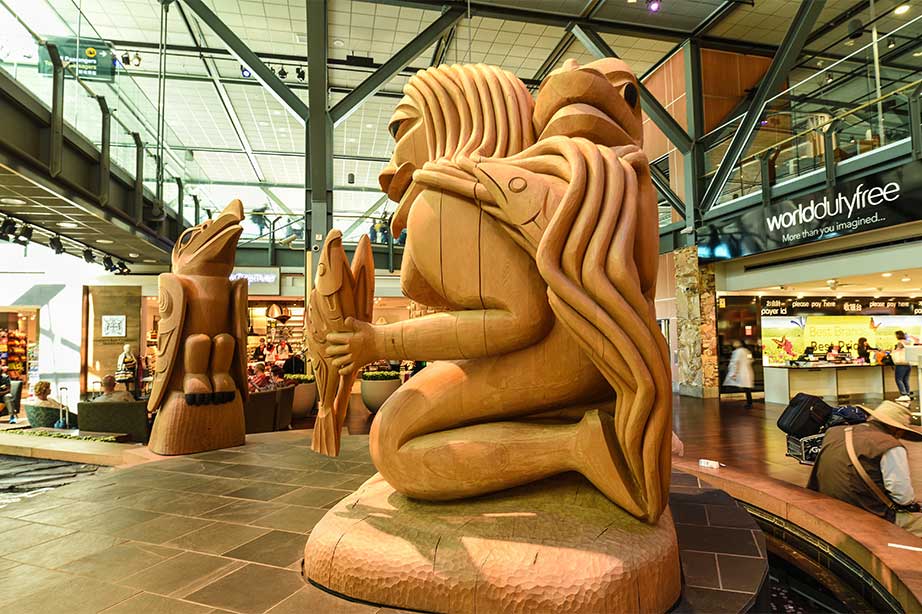 Hamad International Airport, Qatar
When you like luxury and wellness, this is the airport for you. Completely designed to fit your every need, Qatar's Doha Airport has a swimming pool, tennis court, wellness area and spa that you can access when your flight is delayed or if you have a long layover. Afterwards you can choose all different kinds of cuisine for lunch or dinner. Shopping at Qatar Airport can also be quite the experience, as the airport offers the most exclusive boutiques and brands.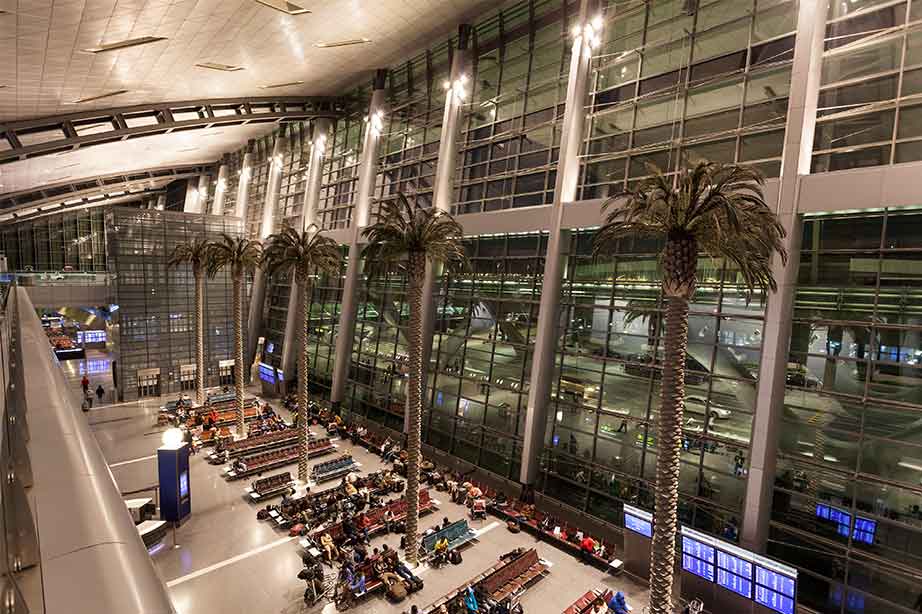 Oslo Gardemoen Airport, Norway
Oslo Gardemoen Airport offers the most stress-free, calm and natural airport experience with its minimalistic and wooden design. The ceilings are high, the windows huge and natural light is used in the entirely new terminal. As Norway is a leading nation in sustainability, the terminal reduces the airports carbon footprint by 35% and energy usage by 50%(!). Furthermore, the terminal has a beautiful calm look with the most modern and comfortable equipment. You will never experience a more calm way to travel. Oslo Gardemoen Airport also has great connectivity to the city. The airports' modern train system allows you to reach the city center in under half an hour.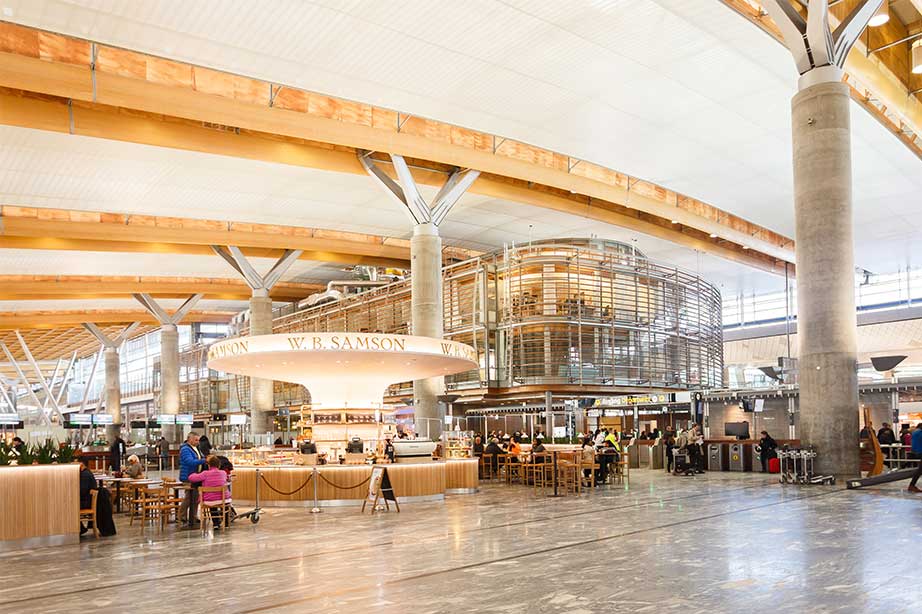 Menara International Airport Marrakech, Morocco
The airport of Marrakech is small and simple, yet is one of the most beautiful ones the world. The airport has a modern and Mediterranean feel to it, reflected in its design. The building is white and light and light wooden materials are used inside the airport, making it feel and look modern and very compatible to the daily climate of Morocco.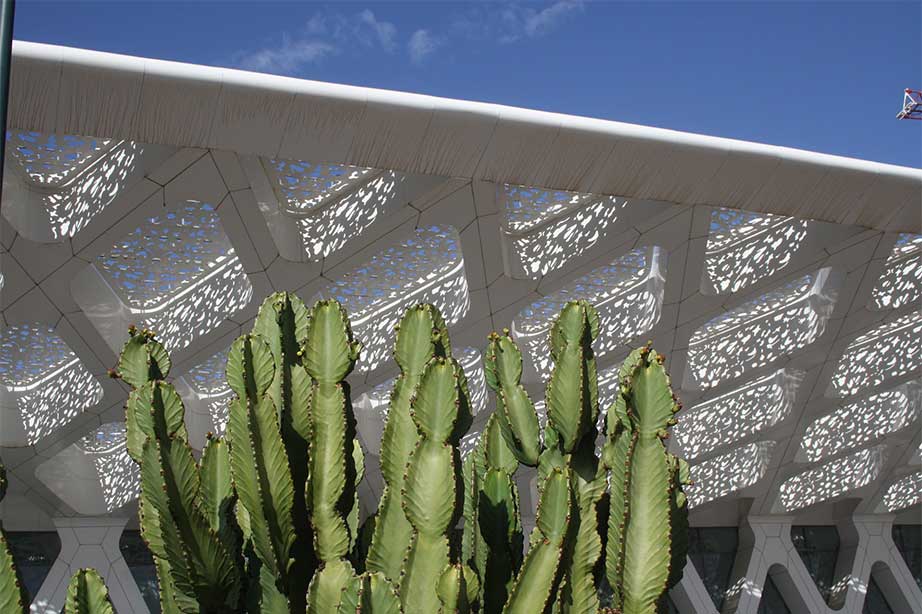 Have you ever visited an airport that made a lasting impression on you for all the right reasons? Let us know in the comments below.