Things to do at Europe's top 5 busiest airports
There is always something going on at the top five busiest airports in Europe. Whether you have a planned layover or an unexpected delay, there are plenty of ways to keep yourself entertained.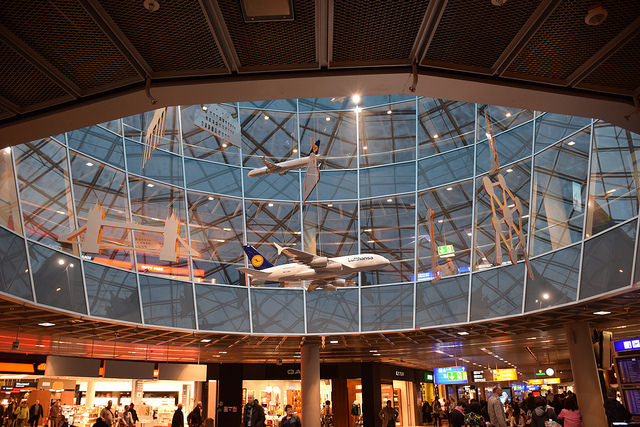 London-Heathrow, United Kingdom
Being by far the busiest airport in Europe, London-Heathrow handled 73,405,330 passengers last year. It has more to offer than the various shops, restaurants and prayer rooms that can be found in the terminals. The airport has St. George's, an interdenominational Christian chapel. There are play areas where children can let out all their stored energy, and spas where adults can go for pre-flight stress relief.
Paris-Charles de Gaulle, France
Paris is the home of the second busiest airport in Europe, with Charles de Gaulle handling 63,813,756 passengers in 2014. Just like London-Heathrow, it offers play areas, spas, restaurants, bars and shops. The airport has a TV area where you can watch 3D videos, a PlayStation area, arcade areas with games including pinball, pool and table football. Paris-Charles de Gaulle has a Music Lounge in partnership with Universal, where you can listen to web radio, music from a catalogue, or music from your own device. There is also an exhibition hall that hosts artwork.
Frankfurt Airport, Germany
The third busiest European airport is Frankfurt, which handled 59,566,132 passengers last year. Many shops and restaurants here are open all day. You can visit Europe's largest McDonald's at the Food Plaza. If you are not interested in one of the various relaxation services the airport has to offer, you can try your luck in the casino. Frankfurt Airport also has Airport Sightseeing Tours of various lengths.
Istanbul Atatürk, Turkey
The amount of passengers travelling through this airport has increased considerably over the past few years, making Istanbul Atatürk the fourth largest airport in Europe with 56,954,790 passengers in 2014. There are a lot of interesting locations around the airport, like mosques, a florist, a grocery store and a car wash.
Amsterdam Schiphol, the Netherlands
The fifth busiest airport in the European Union is Amsterdam Schiphol, handling 54,978,023 passengers last year. The airport currently hosts exposition of paintings for the Rijksmuseum, if art is not your thing then pop down and enjoy the buzz of the airport's casino or visit Schiphol's Panorama Terrace which offers splendid views of the planes and the airport in action.
Photo: Flickr.com
Sources:
UK CAA Airport Statistics
Paris Airport Statistics
German Airport Statistics
DHMI Turkish Airport Statistics
Amsterdam Transport and Traffic Statistics