Travel on a budget! The best budget holidays for 2019
It is January and most of us can still feel the impact of the holidays in our wallet. As many of you, we are not one to postpone our travels due to budget restrictions. A new year is all about exploring, travelling and seeing more of the world! For that reason, we have listed five destinations for a long weekend getaway, paired them with cheap flights and accommodations to suit a budget holiday perfectly!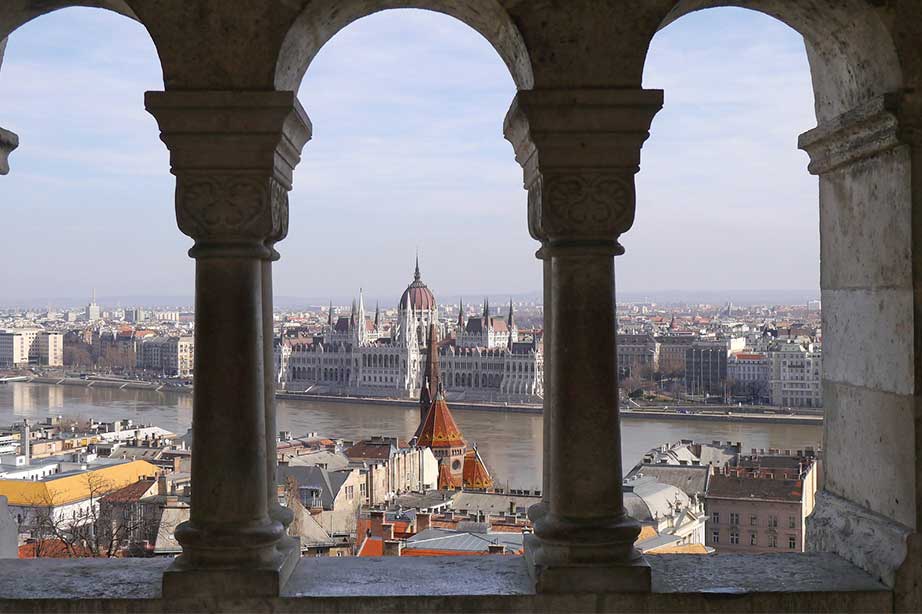 Gdansk, Poland
How about spending a few days in the city of Gdansk in Poland? We definitely do not say no to this one. The upcoming old town in Poland has a warm atmosphere and scenic vibe about it. The city of Gdansk is perfect for a Citytrip of a few days. Stroll around the old town, visit the impressive Second World War Museum, Oliwa Park and the old cathedrals and churches in the city. The nightlife of Gdansk is also one to explore, it is lively and Polish people know how to drink! Another major advantage is the price level in Poland. Food and drinks are relatively cheap! If you stay in a hostel, you often have access to a kitchen, allowing you to prepare food yourself if you don't want to go out. However, eating out in Gdansk is not expensive. For flights and accommodation, we chose the dates of 5-4-2019 until 8-4-2019. Flight tip: For under €50 (€44 to be exact) you can fly to Gdansk and back with Ryanair and Wizz Air from London Stansted or Luton Airport. Accommodation: A central hostel in Gdansk costs you between €18 and €24 for three nights(!). Total for flights and hotel/hostel: €62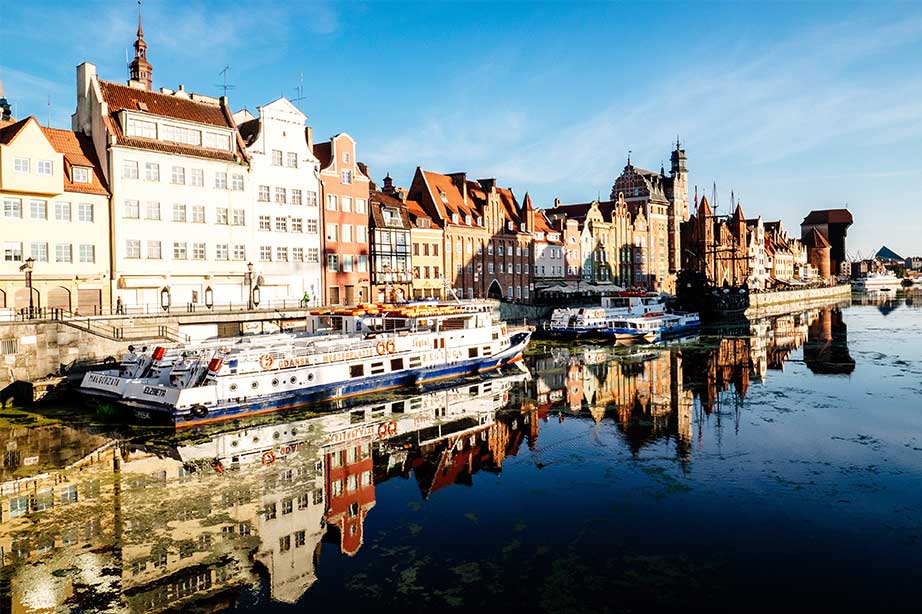 Budapest, Hungary
Budapest in Hungary is a great place to visit when on a budget. Admire the square of heroes, the ancient buildings and houses of parliament, enjoy a cruise on the Donau and enjoy the scenic and beautiful bathhouses the city have to offer. If you are into architecture and history this city has plenty to offer. If you are really into food you are also in a great place. Enjoy the traditional Hungarian goulash soup or the sweet and savory snacks such as Kürtőskalács and Lángos. Budapest is also known for its temporary ruin bars, often in the most scenic places. For flights and accommodation, we compared the same dates of 5-4-2019 until 8-4-2019. Flight tip: Fly with Ryanair from London Stansted to Budapest and back for €69. Wizz Air also offers cheap flights from and to Budapest. Accommodation: The Hipster Hostel is a nice looking, clean and friendly hostel for visitors that costs €24 for three nights. Other options for decent hostels are The black dog hostel and Aventura Boutique Hostel Budapest also adding up to €30 for three nights or less. Total for flights and hotel/hostel: €93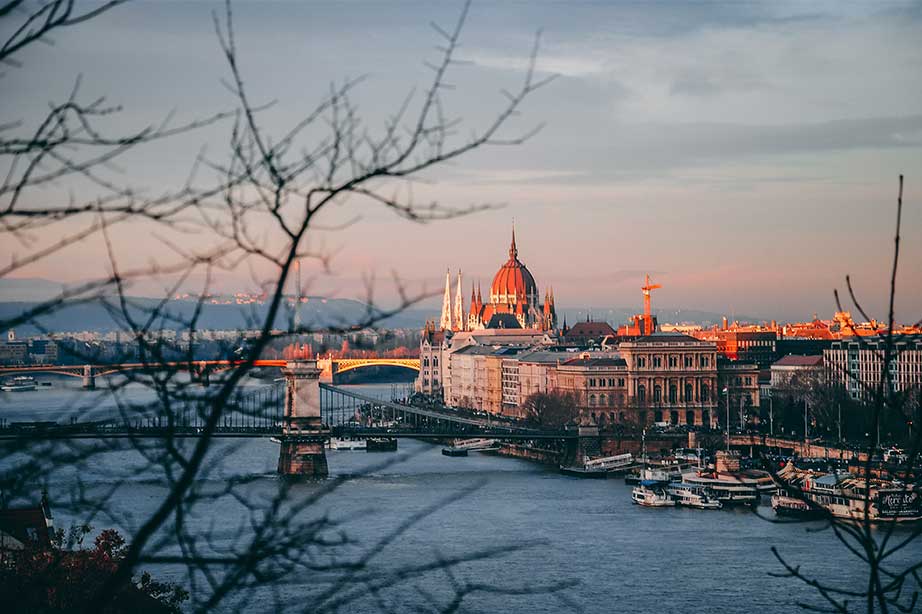 Lisbon, Portugal
The capital of Portugal is a destination that offers you both a historic and beautiful city and sandy beaches. It does not have to be expensive at all! When exploring Lisbon on a budget you must see Castelo de Sao Jorge and admire the view it provides over the city. Enjoy eating the traditional pastry Pastéis de Belém and walk around the Santa Maria de Belem, a lovely neighborhood to discover. The city is right by the ocean and therefor has access to beautiful sandy beaches. For flights and accommodation, we chose the dates of 5-4-2019 until 8-4-2019. Flight tip: Flights from London to Lisbon are cheapest with Ryanair or Wizz Air. Return fares start at €75 or €90 if you want the perfect timeschedule like a morning flight from London to Lisbon and an evening flight from Lisbon back to London. Accommodation: The Capital Hostel and Train Lisbon Hostel are perfect for a weekend getaway. They are modern, clean and cheap. Besides, these hostels have a close proximity to the city centre. All and all, a perfect fit for the modern day sightseer. Prices vary from €33 to €36 for a bunk in a mixed gender dorm. Total for flights and hotel/hostel: €108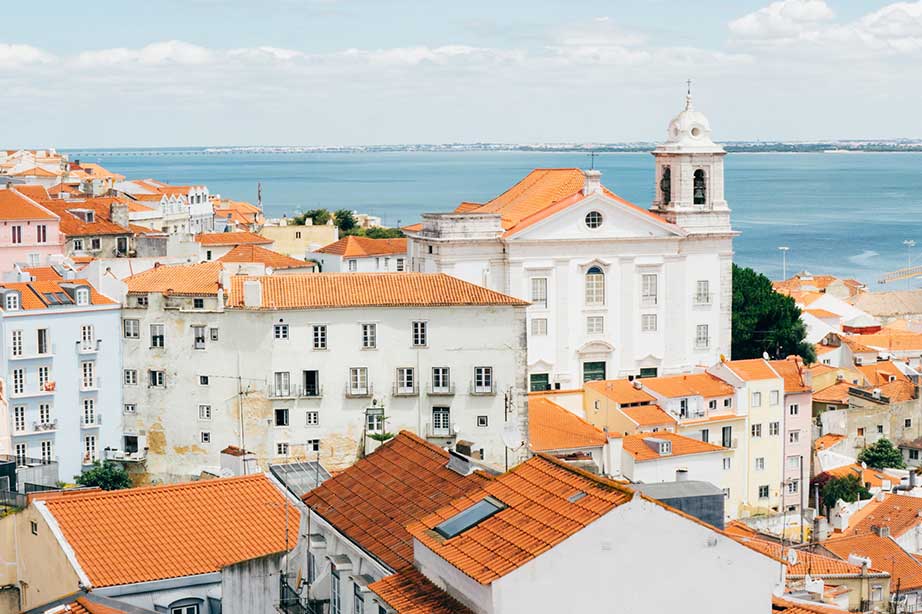 Madrid, Spain
Madrid is a lively city with plenty to see. There is a solid reason for Netflix basing so many of its series in Madrid. Its beauty has a majestic feel to it, something that will not go unnoticed when strolling along Gran Via. Visit the Royal Palace and Cathedral, visit the neighborhood Malasaña with its cute shops and restaurants and relax in the most beautiful city park you have ever seen, Retiro park. Flight tip: Fly to Madrid with Ryanair and back with Iberia for only €65 from April 5 until April 8. Accommodation: Hostels Meeting point, I love Madrid Hostel and The Hat are great places to stay in Madrid. The prices vary from €50 to €100 for a three-day stay. Total for flights and hotel/hostel: €115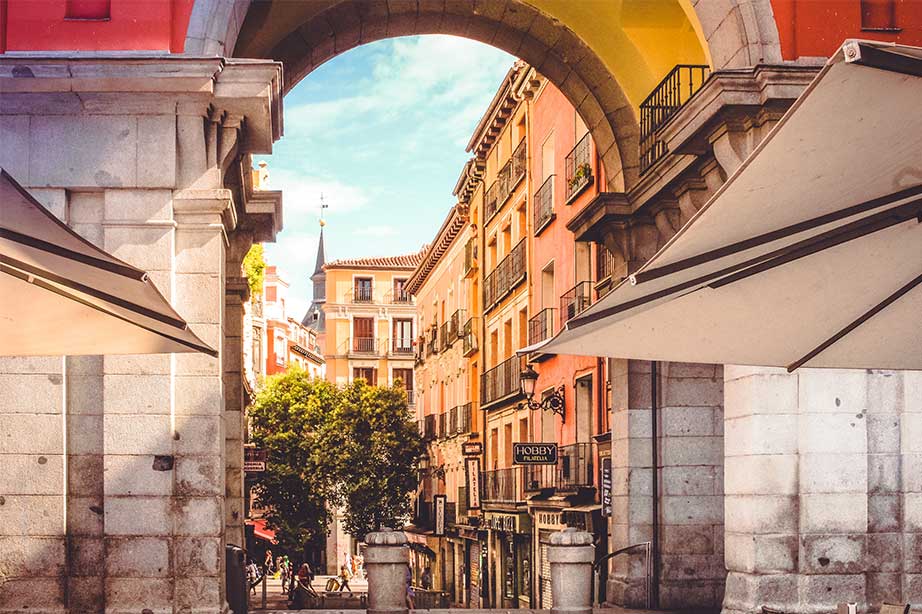 Stockholm, Sweden
Scandinavia is not your typical budget destination, as it is commonly known for its high prices. However, we can show you that it doesn't have to be that way! You can enjoy the fresh Swedish air, visit the Vasa museum and the ABBA museum, walk around in the old town and shop Scandinavian design in the Swedish Capital for a small price. Enjoy some Fika time with a good cup of coffee and a cinnamon pastry or have some fresh salmon for lunch, everything is possible in the capital of Sweden. Flight tip: Flights to Stockholm start at €44 return with Ryanair. Accommodation: The Generator Hostel is a Scandinavian Hostel chain that offers a cheap place to stay whilst looking fresh, modern and comfortable. A three-night stay from April 5 until 8 costs €57. Total for flights and hotel/hostel: €101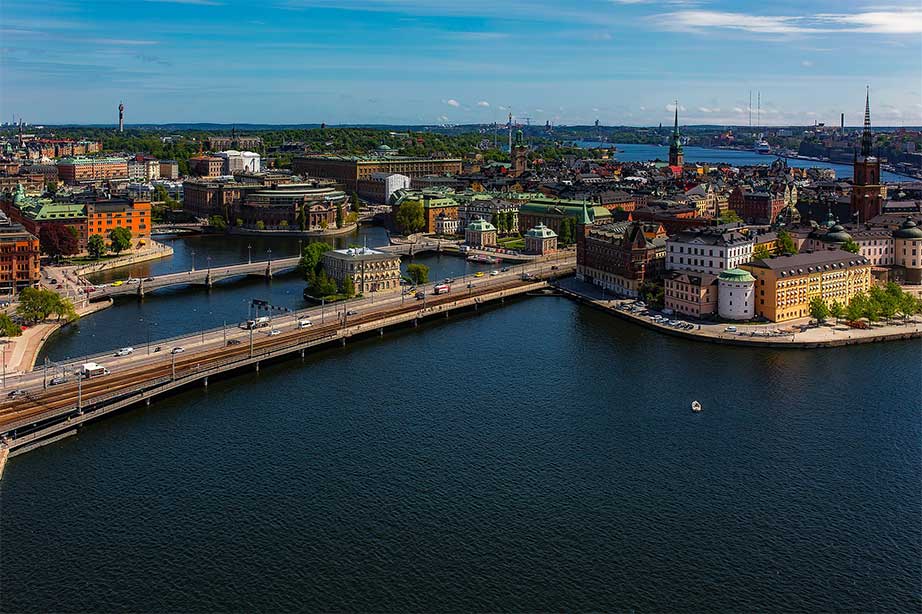 Which if these budget trips is your favourite? Let us know your tips for a budget vacation as well!