What does the airport police do
If you are not already afraid of flying, recent events may cause you to develop a fear of getting on airplanes. However, the airport police is here to help us have a safer flight. They deal with a wide variety of situations everyday.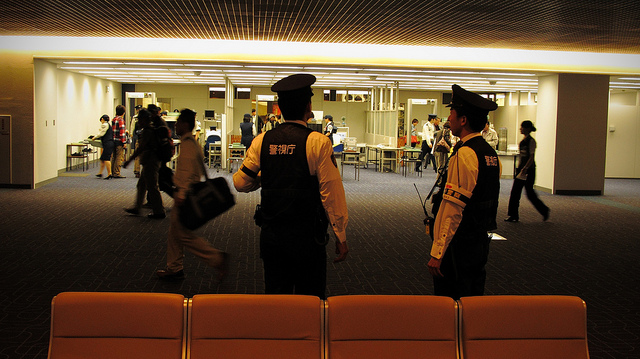 Suspicious packages
Miami International Airport was partially closed last week which caused nine diversions and about 50 flight delays. It was due to a man who got past the airport security with a suspicious package. The man was later arrested on an American Airlines flight that was about to take of for Barbados. It turned out to be a false alarm.
Unruly passengers
The airport police services aren't just there to chase passengers who somehow get past the security checks, they take care of unruly passengers as well. When they punch flight attendants, for example. A woman on an American Airlines flight from Miami to Chicago did just that. The flight diverted so the woman could be removed from board.
Stinky situations
We would advise passengers to use the bathroom before they board an aircraft. But when you have to go, you have to go. Just make sure you don't mistake the emergency exit for the lavatory. A man on a KLM flight from Edinburgh to Amsterdam experienced the consequences of picking the wrong door. He had to spend a night in an airport detention center for trying to open the emergency exit at 30,000ft and is banned from KLM flights for the next five years.
Wrong doors
Another passenger on a different plane tried to open an exit door midflight. The British Airways plane that was flying from London to Boston, when a woman in her thirties got unruly. The woman was taken into custody by the police after the plane landed safely at Logan International Airport.
Drunk passengers
Allow us to repeat our statement: use the bathroom before boarding a plane. A (very drunk) man on a JetBlue flight from Alaska to Portland got himself arrested for 'accidentally urinating all over fellow passengers and their belongings'. An Alaskan journalist who happened to be on board reported that the airport police had to wake the man up to arrest him, as he had fallen asleep right after the incident.
People being arrested on flights, it seems to be a common happening. We're happy we're not flight attendants.
Phote credits: flickr.com