Eurowings employees strike in Dusseldorf
Cabin crew staff at Eurowings held a strike during this morning. More than forty flights departing from Dusseldorf International Airport have been cancelled. Many other flights suffered long delays. The disruptions affect only flights in Dusseldorf.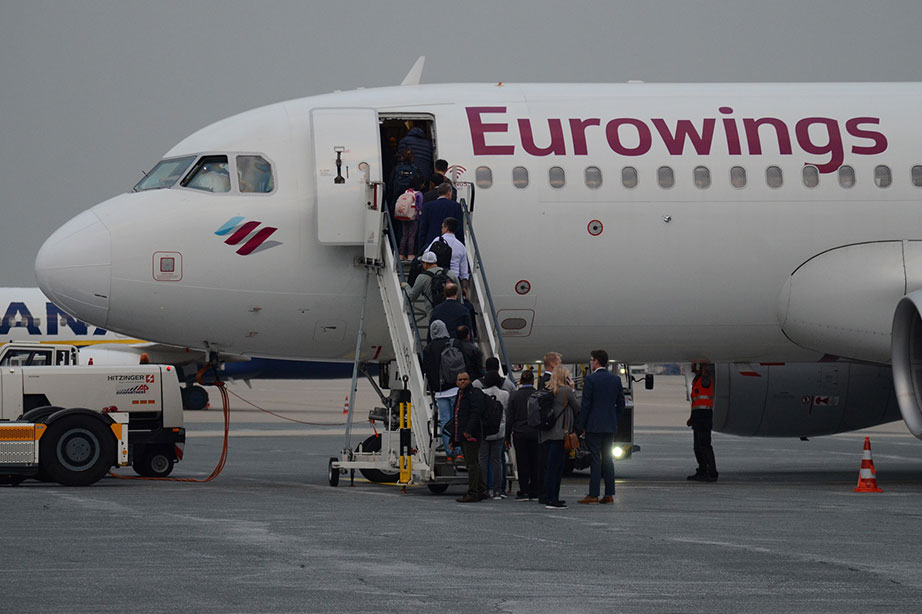 Eurowings cabin crew strike reasons
The cabin crew of Eurowings went on strike this morning. Flight attendants and other cabin employees of the Lufthansa subsidiary laid down their work for several hours in the morning. According to the union Verdi, employers refuse to meet with the staff. The crew demands reliable staff rosters, better working and standby times, and a strong workers' council. Besides, the union complained about Eurowings contradicting collective agreements with service shifts lasting longer than they legally should. Currently, Eurowings changes working hours without a tariff base. Thus, there are up to eighteen hours of service, which contradicts collective agreements. However, Eurowings condemned the union's actions. The airline says that they had already arranged the next meetings with Verdi. Moreover, the strike is limited to Dusseldorf airport only. 
Passengers are advised to arrive early at the airport
Customers were informed about the situation in advance. Nonetheless, Eurowings advised passengers to arrive early, since there could be delays at the check-in counters and in the security area. They were also recommended to check-in online. Besides, the ticket counters were still staffed with more employees than usual. Most of the passengers flying in the morning encountered their flight cancelled. However, this situation only affects flights in Dusseldorf. Other places are therefore not be affected.  Eurowings employs about five-hundred of the more than a thousand cabin workers at the main location in Dusseldorf. Nonetheless, the airline is confident that the vast majority of flights will operate from Dusseldorf. The strike took place between 4:30 am until noon.