Over 600.000 passengers are stuck abroad as Thomas Cook goes bankrupt
One of the biggest holiday carriers, Thomas Cook, filed for bankruptcy last night, leaving more than six hundred thousand (!) passengers across the world stranded at their holiday destinations. 150.000 British passengers are awaiting the biggest repatriation ever in peacetime. The Civil Aviation Authority (CAA) is taking responsibility for retrieving British passengers to the United Kingdom.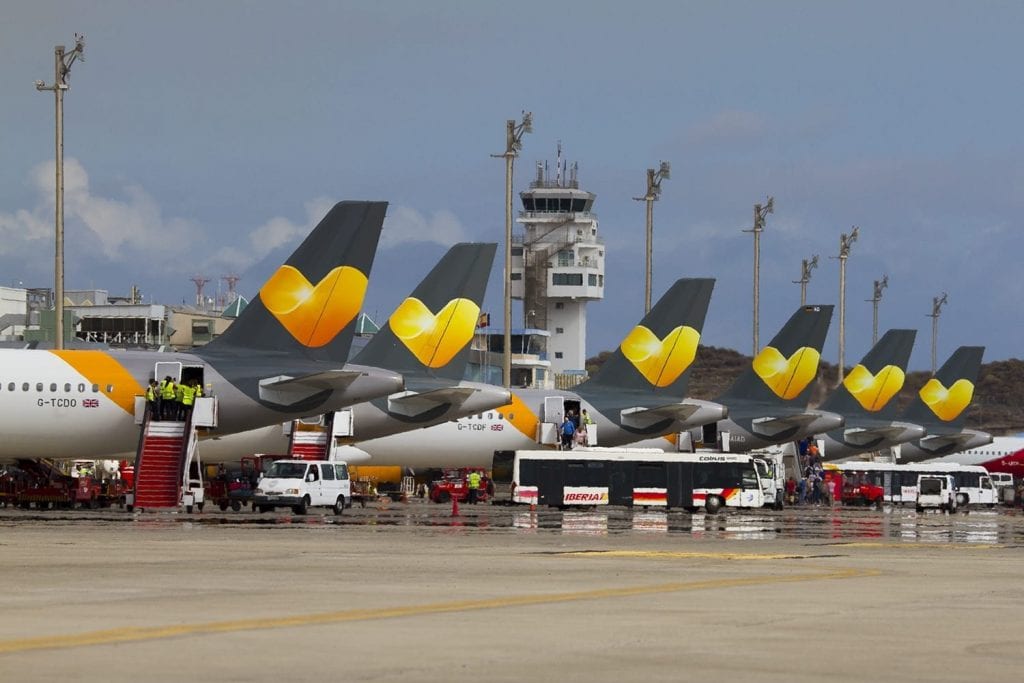 Bankruptcy Thomas Cook leaves holidaymakers confused and shocked
After a long period of uncertainty, the curtain fell for Thomas Cook yesterday with the announcement of their bankruptcy. Over 600.000 passengers are now stuck abroad with their flights cancelled. Some passengers are not allowed to leave their hotel until their bill is payed for by Thomas Cook or the passengers themselves. Passengers whom all have already paid for their vacation with Thomas Cook. Holidaymakers are confused and worried as there are no busses collecting them for the airport. The British Civil Aviation Authority (CAA) has started the biggest repatriation in peacetime ever, collecting all 150.000 British holidaymakers and flying them home. The repatriation, called 'Operation Matterhorn' will last two weeks until October 6.
Thomas Cook chaos across Europe
Besides the 150.000 British passengers, 300.000 German and 10.000 Dutch passengers are affected by the bankruptcy of Thomas Cook. Most European passengers are protected by a national guarantee fund, covering the losses of passengers by Thomas Cook.
The history of Thomas Cook
The travel agency of Thomas Cook is one of the oldest in the world, being founded by Thomas Cook himself in 1841. The company grew out to one of the largest travel agencies in the world, employing 21.000 employees in sixteen countries. Every year more than 22 million holiday makers book their holiday with Thomas Cook.
Flight cancelled by bankruptcy and your passenger rights
When your flight is cancelled because of an airline or travel agency going bankrupt, you are unfortunately no longer able to claim for compensation as the airline is simply out of funds. A curator has to determine which debt collectors can still collect their money. Do you currently have a claim with Thomas Cook? EUclaim transfers all current claims to the curator. Unfortunately, there is no guarantee that your will still receive compensation.
For any questions regarding your Thomas Cook claim, please contact us.