Power outage at Atlanta airport has passengers sitting in the dark
A power outage at the world's busiest airport, Hartsfield-Jackson Atlanta, stranded over a hundred thousand passengers overnight in the dark yesterday. A fire in the below ground power control room caused the outage also damaging the airports backup generator system.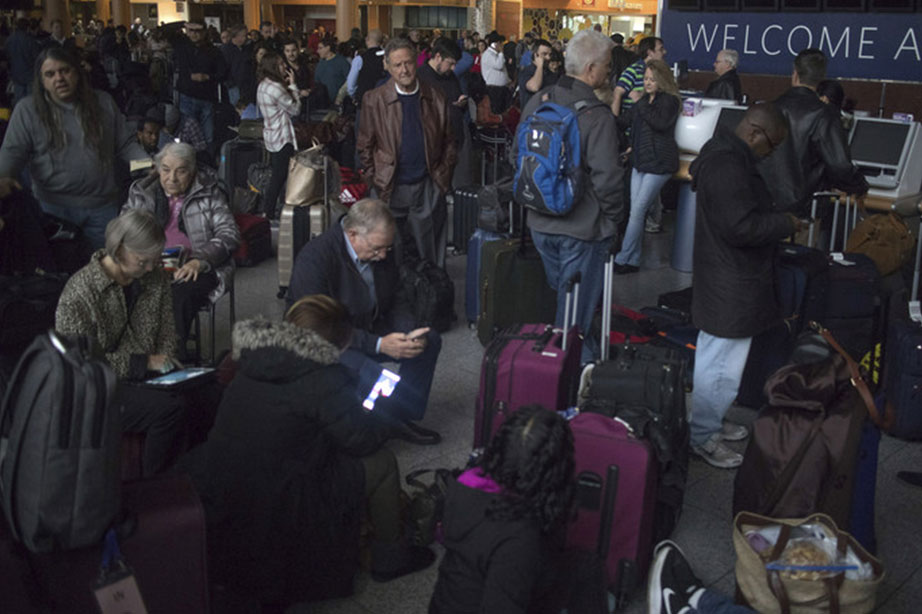 Thousands of flights cancelled due to power outage
Atlanta Airport handles more than 250.000 passengers on a daily bases. The American airport is the busiest airport in the world, especially for transfer passengers. Atlanta connects passengers from all over the world to other destinations within the USA. Due to the outage passengers were stuck in the airport or airplane for hours. Over a thousand flights were cancelled.
Your rights when the power is out at the airport
If your flight is affected by the power outage and therefor cancelled or delayed, you are not entitled to compensation. The airline is not at fault for a power outage at the airport. Therefor the power outage at Atlanta Airport is considered to be an extraordinary circumstance. You are however entitled to care during the delay in the form of food, drinks and a hotel stay if needed.