Security strike in Barcelona leaves hundreds of British holidaymakers waiting
Since yesterday August 6, El Prat's Airport security staff have been on strike due to a salary conflict. The Industrial action is said to leave hundreds of British passengers waiting for hours again today. If no deal is reached soon, the strikes will continue tomorrow and next weekend.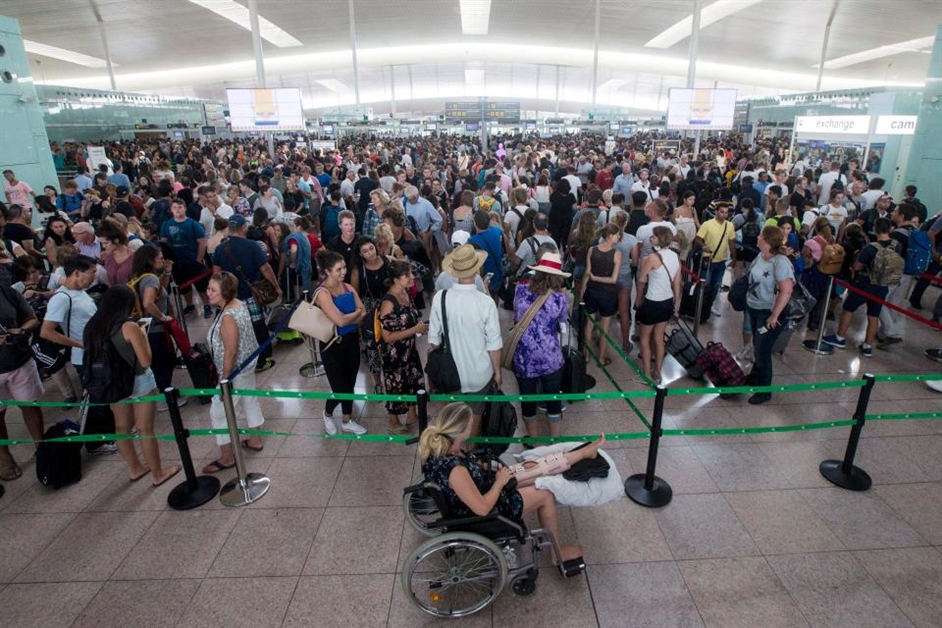 Security staff strikes mid-summer holiday
Demanding a 30 percent pay rise the industrial action at Barcelona's Airport is causing distress for passengers in the summer season. Waiting hours to pass security some even miss their flights. The secretary of state for infrastructure Julio Gomez-Pomar accuses the workers of "manipulating their ability to generate queues."
Travel hub Barcelona
Barcelona's El Prat Airport is the second busiest airport of Spain, right after Madrid Barajas Airport. The travel mayhem for passengers is nowhere near over, as an agreements seems further away than ever when strike committee members walked out of another meeting with the company.
Strike is considered extraordinary circumstance
If you miss your flight due to the security strike at Barcelona Airport you are unfortunately not entitled to compensation under EU Regulation 261/2004. You are however entitled to care. This covers meals, beverages and a hotel stay if necessary.