The Czech Airlines arrest: Passengers are entitled to compensation for connecting flights outside of EU
Passengers that experienced a delay of three hours or more on a connecting flight outside of the EU, are entitled to compensation as stated in Regulation 261/2004. The airline that established an official agreement with the passengers and conducted the first flight in the booking, has to pay the compensation due when both flights are in the same booking. This verdict was presented by the European Court of Justice earlier today in a case against Czech Airlines.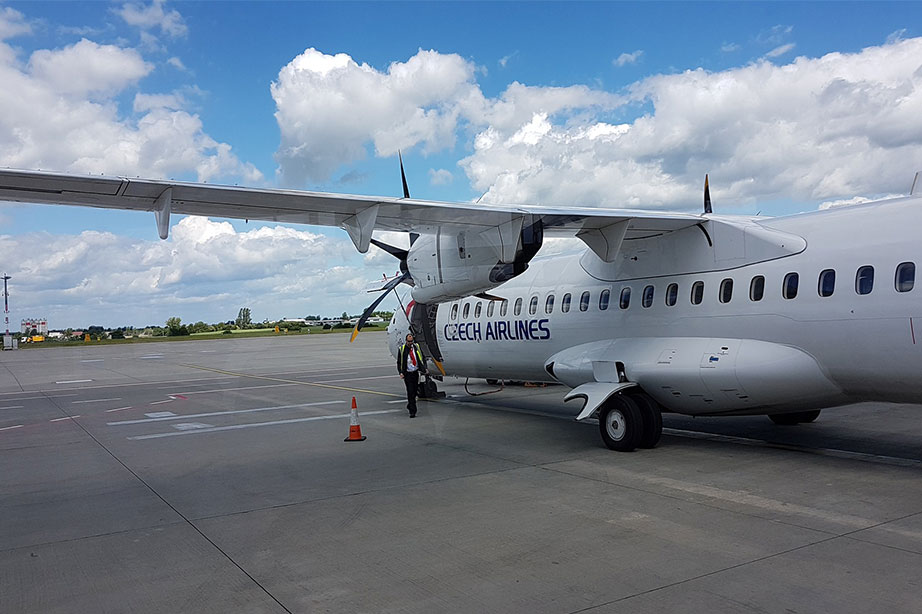 Czech Airlines arrest continues on the Wegener Arrest
In the Wegener Arrest of 31 May 2018, the Court of Justice ruled that passengers experiencing flight problems outside of the EU, but started their journey in the EU and booked the flights together, are entitled to compensation. Because travels that include multiple flights often also include different operating airlines, it was not clear which airline was responsible for paying the legal compensation concerning flight problems such as delays or cancellations. The operating airline that was responsible for the delay used to be the airline to turn to for compensation. With this verdict, the outcome of this principle has changed.
Court of Justice rules: Contracted airline that operates first leg of flight has to pay compensation
The presented case was filed by passengers against Czech Airlines, concerning a delay on their flight from Prague to Bangkok via Abu Dhabi. The first flight was operated by Czech Airlines and the second flight by Etihad Airways. The flights were both booked with Czech Airlines that has a collaboration with Etihad Airways. The second flight, from Abu Dhabi to Bangkok was delayed for more than three hours. The passengers are entitled to compensation of €600 per person, but Czech Airlines refused to pay. The Court of Justice has now decided that the passengers can turn to the airline that made the contract with the passengers and that conducted the first flight, in this case Czech Airlines. Czech Airlines is afterwards able to reclaim their costs from Etihad Airways.
Passengers are now able to turn to the airline that operated the first flight and was responsible for their tickets, in receiving compensation after a flight delay or cancellation.
Example: You booked a flight to Denver via Boston with British Airways. Your first flight is operated by British Airways and the second flight by Delta Airlines. Your flight from Boston to Denver was delayed by five hours due to a technical issue with the aircraft. You are now entitled to compensation of €600 per person and British Airways has to pay the compensation.