Can you confidently board a plane that has been stationary for a long time?
It was a special sight, the many planes parked at London Heathrow and in the Mojave Desert when there was much less flying due to Corona. But what does standing still do to an aircraft and is it safe to board an aircraft that has been standing still for so long?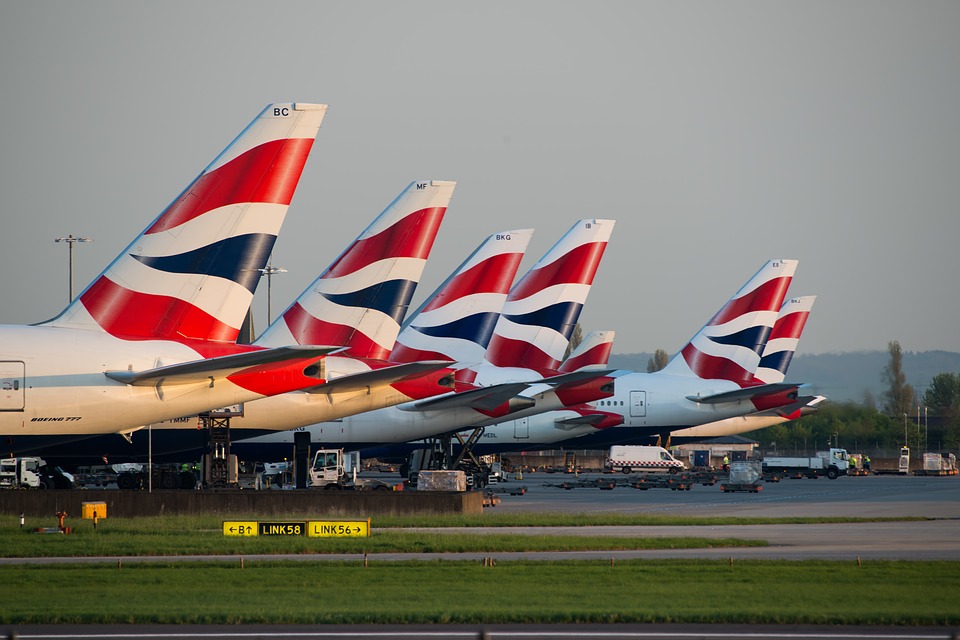 An aircraft is not made to stand still
The outbreak of the coronavirus unexpectedly caused many aircraft to be grounded for a long period of time. This could cause problems, because an aircraft is made to fly, not to stand on the ground. With proper maintenance of the aircraft and continued training of the pilots, problems can be prevented. So, do you want to go somewhere by plane this summer? The standstill of the aircraft should not cause any problems!
How do you maintain aircraft that are standing still?
Keeping a plane on the ground is a different story than parking a car. If an aircraft is not in the air for a while, all systems should be kept active. This is how you prevent erosion. How does that work?
Cover
To be able to leave an aircraft behind with peace of mind, it is first important that you carefully cover all openings, large and small, with plastic and tape. The engines are the most striking example of this, but also small sensors that are located all over the aircraft must be hermetically sealed. This is important, because it prevents moisture from getting in and thus rusting.
In addition, sealing the openings helps prevent birds, insects and other animals from crawling into the aircraft. Mice and rats could gnaw through wiring if they find a way in. A bird building a nest in one of the engines could prove catastrophic. But even something as small as an insect blocking the flow of a hydraulic system could cause major problems.
Starting up and moving around
An aircraft is not made to stand still for a long time. The engines and tyres cannot cope with this. An aircraft engine needs oil to stay in good condition. To lubricate all parts, the aircraft are unpacked and started up at least every ten days. The systems are warmed up and the aircraft itself is moved slightly. This prevents square wheels. This can happen if they are left on the same point of the belt for too long. Airlines may also choose to fly an empty aircraft regularly for a while, this may save on maintenance.
Hibernation
If an airline knows that they will not need an aircraft for a long time, they can also choose to put it into hibernation. An aircraft is then transferred to a warm and dry place where the climate is constant. This reduces the chance of erosion of the aircraft. In Europe, the desert Teruel in Spain is suitable for this and in America the Mojave Desert.
Pilots
Not only aeroplanes need to be maintained, it is also important for pilots to stay up-to-date. There are strict rules about having a pilot's licence and in order not to lose it, it is important for pilots to keep on making flight hours. This does not necessarily have to be done in a real aircraft. A simulator is well suited for training. It is perhaps even more efficient, because a simulator can provide all kinds of possible scenarios to practise with.
No need to worry
There is no need to worry. Aircraft are well maintained and pilots continue to train. You can board the plane with confidence this summer. Is your flight delayed or cancelled? You may be entitled to compensation. Within three minutes you will know what your situation is!