Heavy rain caused little flight disruptions at Aberdeen Airport
The consequences of heavy rainfall have been better than expected last Wednesday August 12 at Aberdeen Airport. Despite the heavy rainfall, there were only a few flight disruptions.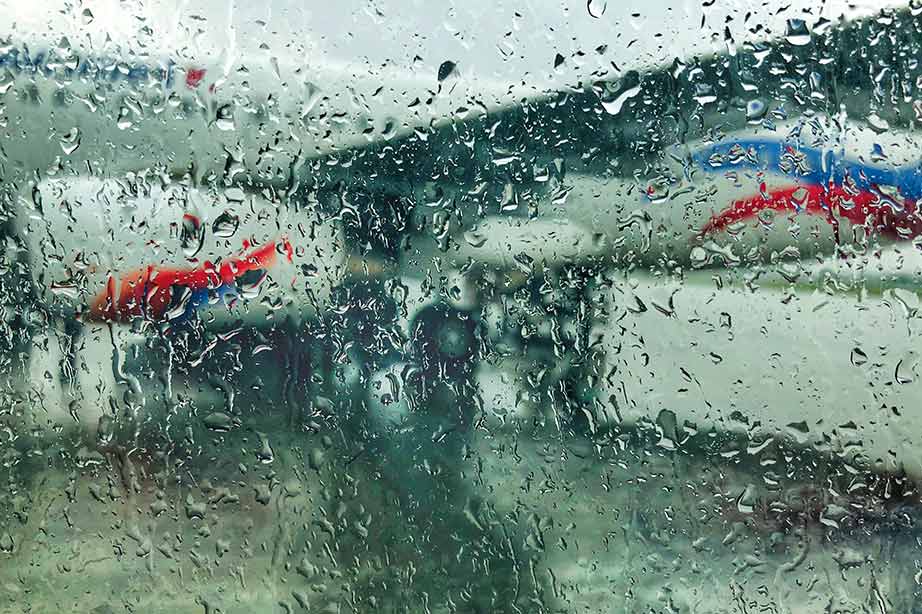 Water in control tower of Aberdeen Airport
Thunderstorms and flash flooding have caused chaos across Scotland after a month's worth of rain fell overnight. Yesterday morning Eurocontrol announced arrivals at Aberdeen Airport were unavailable until 11.00 A.M. due to water in the control tower.
A spokesman for Aberdeen Airport said: "Due to heavy rain, flights may be subject to delay and passengers who are travelling today are advised to contact their airline for further information. We would also ask that passengers take care and allow plenty of time for their journey to the airport."
Few flight delays due to heavy rainfall
In the end the disruption for Aberdeen's air traffic was minimal: only two Logan Air incidents are known:
1. Logan Air flight LM/LOG 70 from Dyce Airport (ABZ) to Sumburgh Airport (LSI) had a delay of almost six hours.
2. Logan Air flight LM/LOG 32 from Dyce Airport (ABZ) to Kirkwall Airport (KOI) was cancelled.
What are your rights in case of a flight delay due to bad weather?
If you suffer a flight delay due to bad weather, you are not entitled to compensation under Regulation 261/2004. Weather conditions go beyond the airlines control and therefor are regarded as extraordinary circumstances. However, you are entitled to care for flight delays exceeding two hours. Usually the airline provides you with food and drink vouchers. If not, you can submit these costs with the airline. Sometimes delays add up to hours or even days, in that case you are also entitled to a hotel stay if needed.