Lufthansa Group carried most passengers in 2017
Lufthansa kicked Ryanair of the throne as the Lufthansa Group carried 1,2 million more passengers than Ryanair in 2017. In 2016 the Irish budget airline still topped the list but after suffering pilot shortage last summer, resulting in a lot of flight cancellations, the airline failed to keep up its number one position in the top 20 of European Airlines.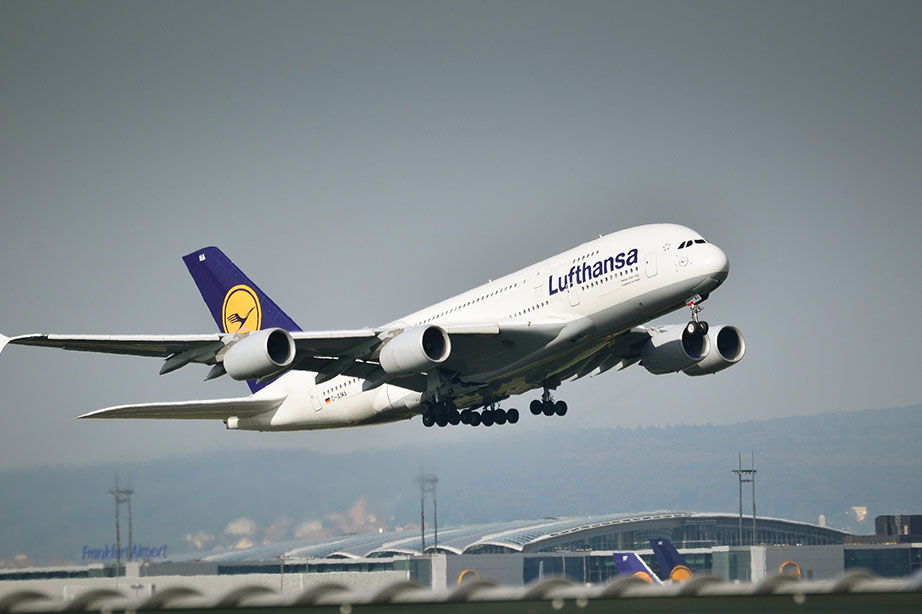 Lufthansa Group profits of Air berlin bankruptcy
The amount of passengers flying with one of the airlines in the Lufthansa Group grew with 18.6 percent. Among the airlines in the Lufthansa Group are Lufthansa, Eurowings, Austrian Airlines, Swiss and Germanwings. With the Brussels Airlines and Air berlin takeover, the Lufthansa Group got to carry many more passengers.
Ryanair loses top 1 position in Europe
In 2016 Ryanair was still the leading airline in Europe. The past year however, it lost its leading position as a result of pilot shortage over the summer. Thousands of flights were cancelled as there were not enough pilots to operate all the scheduled flights. The Irish budget airline still managed to show a solid growth of 10.3 percent. Ryanair carried 128,8 million passengers in 2017. In third place is the International Airlines Group (IAG) with 104,8 million passengers. Amongst others British Airways, Iberia, Vueling and Aer Lingus are part of the IAG.
Fastest growing airlines in Europe
Wizz Air and Tap Air Portugal are the fastest growing airlines Europe. KLM carried a record number of 32,7 million passengers in 2017. The total Air-France-KLM group carried 98,7 million passengers.