More Ryanair strikes looming
After a long summer full of disputes that affected around 50.000 passengers and led to the cancelation of 400 flights, Irish pilots and Ryanair might have finally reached an agreement. But more strikes are looming as cabin crew in several countries have announced more strike actions.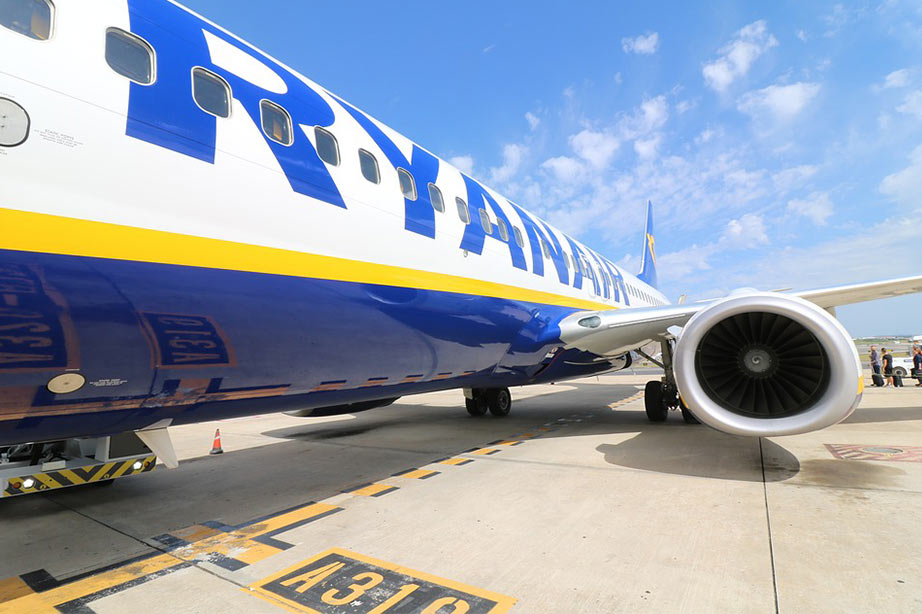 Ryanair vs. the Pilots
Ryanair experienced its worst one-day strike earlier in August, when pilots from five different European countries walked out on the same day.
Irish and other European pilots have been complaining about pay, base transfers, promotion, annual leave and other factors. Despite Ryanair The slow progress in negotiating from Ryanair did not help the situation, leading to 24-hour strikes from the unhappy pilots' side.
Due to these strikes, a great amount of passengers faced many cancellations and the delays of many flights during the summer, affecting their summer plans in the middle of peak season. After the fifth strike from the Irish pilots, Ryanair finally proposed to meet the Fórsa union. Also the pilots agreed to meet with Ryanair to find a solution that would benefit the parties involved in the situation.
Ryanair reached an agreement
Earlier this month, Ryanair accused the union of "irresponsible action, designed to cause the maximum damage to Ryanair". However, Ryanair is now ready to negotiate. The 22-hour discussions took place in Dublin, where the trade union representing the Irish pilots and Ryanair reached a new agreement. This agreement will go to ballot with a recommendation for acceptance from Fórsa, and if accepted and signed by the pilots, it will be taken to the airline's Board. The deal might include a specific piece on base transfers and command upgrades, an big issue in the dispute. This agreement could provide a blueprint for the negotiations of Ryanair and its pilots elsewhere in Europe
Ryanair and Fórsa have said that there would not be any comments on the situation until further notice. However, the strikes are not over yet.
Ryanair vs. the rest of the European pilots
Things are not looking good for Ryanair, as it seems like the "good news" will stay in Ireland while the rest of the European pilots are still unhappy. After months of demanding the airline to base the pilots' contracts on the national law of the respective country instead of the Irish legislation, the unions in Spain, Portugal, Italy, the Netherlands and Belgium are planning a strike on the 28th of September.
According to the unions, this strike could be avoided if the company decided to make some changes to the employment model and announce these changes at the upcoming shareholders meeting on the 20th of September. The German strike that happened on the 13th of September might not have been enough, since there is a big possibility that the German union will join this scheduled strike as well.
This upcoming strike, happening on September 28th, will be the biggest strike in the history of Ryanair, according to the unions.