Winter storm Diego pummels the south of the US
Storm Diego passes by the south of the US, leaving thousands of people without electricity. Besides, the storm caused a large travel chaos all the way from Texas to North Carolina. More than 1,700 flights were cancelled and a prolonged period of snow is expected.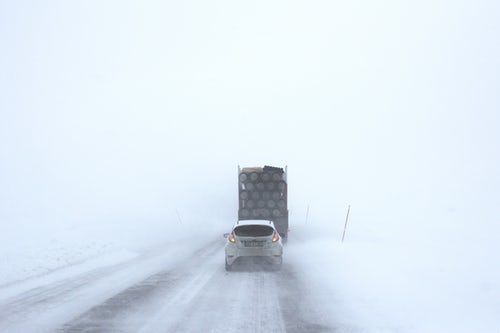 Powerful winter storm strikes the US
During the past weekend, the US experienced a major winter storm. Storm Diego battered the Southeast of the US causing a big chaos. The storm formed earlier in the week off the Texas coast and moved east, lashing parts of Arkansas and Tennessee with icy rain.   The storm killed at least one motorist and left more than 385,000 customers without power. Besides, this winter storm forced the cancellation of hundreds of flights on Sunday. A few flights to London Heathrow were also affected. However, domestic flights were affected the most. The Carolinas, Georgia and Tennessee were without electricity on Sunday. The intensity of the storm killed a driver outside of Charlotte, as a tree fell on the car.
Prolonged period of snow expected due to winter storm Diego
More than one foot of snow fell over the weekend. A winter storm warning remained in effect for most of North Carolina, Virginia and southern West Virginia. Besides, at least an additional two inches of snow and sleet were expected to fall overnight and into Monday. Moreover, local authorities reported hundreds of spinouts and collisions as snow, sleet and freezing rain covered roadways across the region. The effects of the storm could last for days in North Carolina and the state of emergency remains in effect. The North Carolina National Guard has been activated to help with the response.
Storm Diego forced the cancellation of many flights
A total of more than 1,700 flight were cancelled during the weekend. The storm prompted more than 1,000 flight cancellations at Charlotte/Douglas International Airport, the sixth-busiest airport in the country. There were also many cancellations at other airports across the region. Passengers were advised to check their flight status before heading to the airport. Moreover, American Airlines issued a travel alert for nine airports throughout the Carolinas, Tennessee and Virginia. This means that passengers are able to change their travel plans without a fee.