3 essential photos before you travel
A holiday isn't complete without holiday snaps, but did you know that it pays off to take photos before the trip as well? For example, it is a good idea to take a picture of the contents of your suitcase. Why? EUclaim, an expert in the field of aviation, will be happy to explain.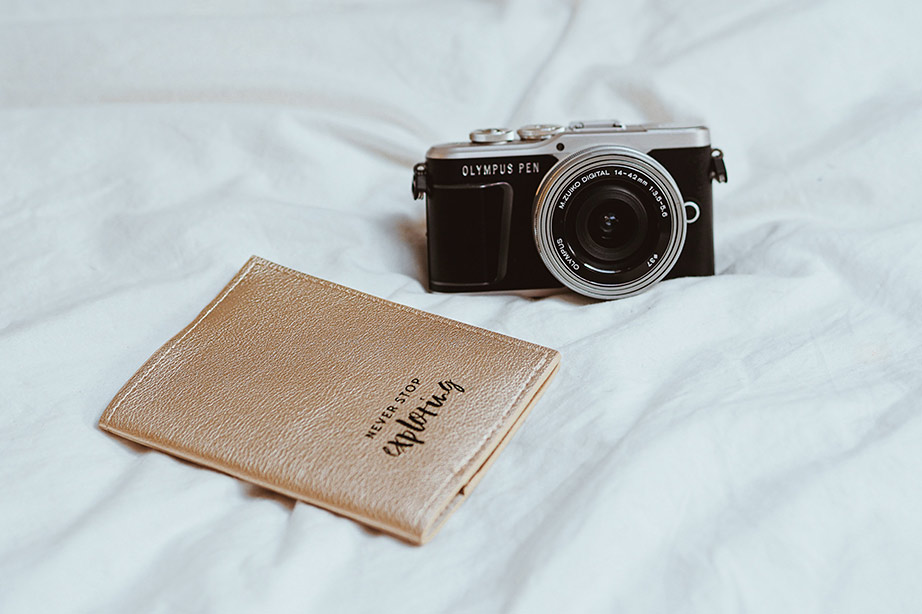 Photo 1: Travel documents in one place
Why would you take a photo of your travel documents? Of course, you can also take a screenshot of the documents on your mobile phone, but it is important anyway that all documents can be found in one place. Travel documents include a boarding pass, passport and baggage tag. It's not only wise to have a backup of the travel documents on your mobile, as you can always lose an important paper. It also makes it easy to make a claim if your flight is cancelled or your suitcase is delayed and you incur extra expenses. You would rather not experience this kind of problems while flying, but unfortunately it can always happen.
Photo 2: Contents of the suitcase
It can happen that you are at the airport and then your suitcase full of holiday clothes does not appear on the baggage belt. In this case, you must fill in a PIR form at the airline. In this way you can report to the airline that your suitcase was not on the baggage belt. You can then start buying or renting necessary items such as (swim)clothes and toiletries. You can claim these costs with the airline you flew with.
Fortunately, it does not happen often, but it may happen that your suitcase is lost. If your suitcase has not been returned after 21 days, it will be considered lost. You can then make a claim with the airline to be reimbursed for the value of your suitcase. It is therefore wise to take a picture of the contents of your suitcase before you go on holiday. This way, you can prove the value of the suitcase, should the airline lose it. You can count on a refund of up to 1288 drawing rights, which comes down to about 1,550 euros.
Photo 3: Purchase receipts for necessary items
Your rights as an air passenger are set out in Regulation 261/2004 and the Montreal Convention. It is important for you to know that the airline is responsible for your suitcase. So if your suitcase is delayed, the airline must reimburse you for the extra costs you incur as a result. This amount can be up to a maximum of 1288 drawing rights, which is about 1,550 euros.
The additional costs are for necessary items such as clothing and toiletries. In order to recover the costs from the airline, you will need proof. The purchase receipts of the articles serve as proof. That is why it is important to take photos of the purchase receipts, as you can easily lose them. This way, you can still enjoy the holiday without any extra costs!
Would you like to make even more preparations for the trip? Then you might want to read our blog about tips for delays.