Airlines admit offering delayed passengers travel vouchers in an attempt to get out of paying cash compensation
As we know, under EU Regulation 261,  air passengers on flights to or from an EU airport that are cancelled or delayed by three hours or more, are eligible for compensation ranging from €250 to €600 (about £200 - £482), if the airline is found to be at fault. But the regulation also states that compensation should be in cash or alternatively in vouchers but only "with the signed agreement of the passenger".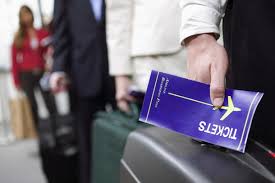 However, it has been reported that in light of the recent judgements some airlines are automatically offering customers vouchers instead of cash, and not telling them they are entitled to cash unless asked.
Gill Nicholls, a Thomas Cook Airlines passenger, was offered £500 in vouchers by after her flight to Cuba was delayed for seven hours.  "I'd been warned by another passenger that they'd offer me vouchers and she told me not to accept them," said Ms Nicholls. "I wrote back saying I thought it unlikely I'd fly with Thomas Cook again and asked for a cheque instead.
A spokesman for Thomas Cook Airlines admitted it sent vouchers to some customers "unless they specified they wanted cash".  "If the customer requests cash during the process, or would rather have cash after we have offered vouchers, we exchange this for cash, so it is always ultimately with the customers' agreement," he said.
However, some airlines are offering more generous compensation to passengers prepared to accept vouchers instead of money. Monarch said it offers 20 per cent more in vouchers than the amount specified in EU261.
The full story can be found here