An aircraft in a previous life?
Aircraft can fly for several decades, but at a certain point they are no longer economically viable. Per sector the lifespan of an aircraft is different. Passenger carriers for example can, after a while, be rebuilt into cargo planes or even into a VIP business aircraft. But even when an aircraft can no longer be used…..what happens next?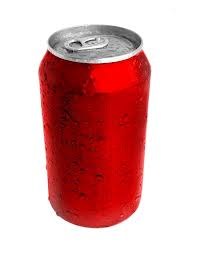 Chances are that the recycled aluminum of an aircraft continues his life as a can of soda. Before this happens commercial organizations buy the old aircraft, dismantle all the useful parts and re-certify them as spare parts for the aviation market. The remaining material is sorted and offered to metal recycling programs, ......... and this may just be the Coke you've been drinking today.

The recycling of aircraft has now really taken off. Where previously only 50% of an aircraft was reused, now almost 80% is recycled. This development has even been taken into account in the design of new aircraft such as the B787 and the Airbus 350. The new design already takes into how the material can be reused after it is depreciated. The carbon fiber which is used in the fabrication of the new aircraft has been developed in such a way that it can be used again in a second life for parts on other aircraft.

A beautiful and responsible development in the aviation industry!