Are low cost long haul air journeys a flight of fancy?
In the 1970's Sir Freddie Laker, couldn't make his cheap "no frills" transatlantic ventures succeed. But what he did do was inspire a revolution in low-cost carriers that have brought affordable air travel to the masses over the past 15 years or so.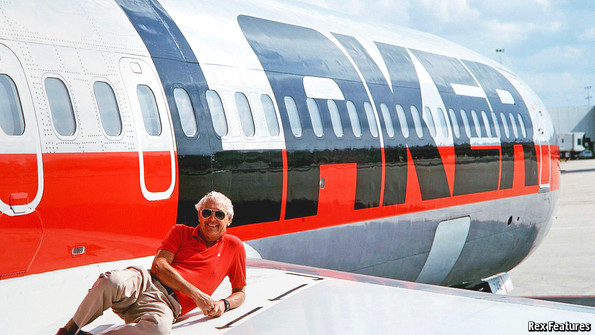 Recent attempts to apply the successful low-cost model to long-haul routes, by Airlines such as Oasis Hong Kong that went into liquidation in 2008 have flopped as badly as Lakers.  The incumbent full-service airlines have lost much of their short-haul business (flights of up to three hours or so) to the low-cost carriers, but they continue to dominate the skies on the longest routes.
But now, a number of fresh faces are appearing to undercut the incumbents on long-haul routes including Norwegian Air Shuttle, a low-cost carrier that has been expanding rapidly across Europe and Icelandic carrier, Wow Air as well as the world's biggest international airline (by passenger numbers, carrying 81m people) Ryanair.
How are these carriers achieving what Laker failed in doing?  Cheaper fuel prices, new more efficient planes, such as Boeing's 787 Dreamliner and Airbus's A350, and maybe a change in passenger attitude could all be contributing.
However, there are some things that budget airlines may find harder in long-haul than on short routes, such as selling enough tickets to fill a medium-sized "widebody" plane like the 787 several times a week. The combination of long routes, time differences and airports' night curfews can make it harder to turn planes around quickly, meaning overnight layovers and paying for crews' bed and board
So maybe the older, high-cost airlines have a little breathing-room, for now. But watch this space because we feel sure that within the next 5 years low cost long haul flights will be emerging.
To see the full article click here
© picture: Rex Features