Brexit: travellers disadvantaged
British travellers could lose up to £300 million a year in compensation if the UK leaves the European Union, but that is not Brexit's only disadvantage. Here's what might change after the referendum next week.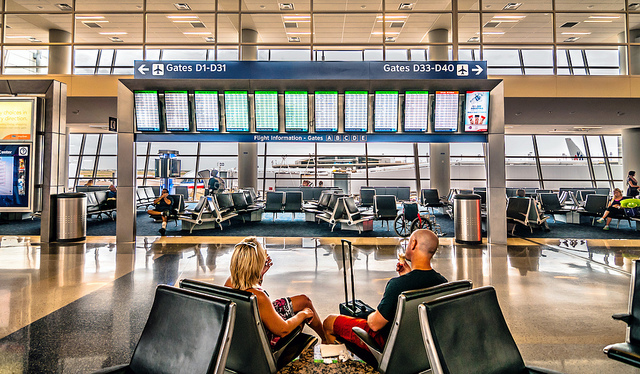 Right to care
Based on the data of our UK claims, over 60% of flights would fall out of the EU Regulation's scope if the United Kingdom was no longer a member of the European Union.
Not only does that mean that the majority of British passengers will not receive compensation for lengthy delays or flight cancellations, they also will not be entitled to "care" anymore. This means that airlines are not obligated to provide refreshments, transportation or accommodation.
Mobile roaming
With the high costs of mobile roaming charges, international roaming is better turned off before you even leave for the airport. Just to be sure! It can be very expensive to stay in contact with friends and family back home. But did you know that the EU has reached a provisional deal to get rid of these charges by next summer? Travellers will pay the same price for calls, text and data as they do at home. If the UK is no longer a member state mobile roaming charges may rise again.
Increasing airfares
Other costs that may rise are airfares. UK-based airlines could become subject to extra fees when flying in and out of European countries. Europe's Common Aviation Area gives EU-based airlines the freedom to fly across Europe. If Britain leaves the EU new agreements may have to be worked out, routes could decreased and fares could increase.
Travel documents
A major advantage for British holidaymakers is that they don't need a visa to travel across the EU. Driving licences are also valid in all EU member states. If you don't want to rely on costly taxis, you may need to apply for an international driving permit next time you visit a European country.
Staycations
Even staycations may not feel the same if the UK leaves the EU. Europe's high standards of bathing water quality have reduced sewage pollution around the British coast. Companies may be less determined to improve their sewage treatment without pressure from the European Union.
Britain may choose to replicate EU rules and regulations. But how, and to what extent? We'll have to wait for the referendum's results!
Photo: Flickr.com