Captain Robin in a plane crash
Our loyal consumer activist, Captain Robin, went to the new Disney movie Planes. He loved it of course!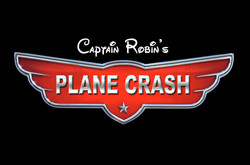 He would have wanted to have a part in the movie himself, but he didn't get the role. His talent lies more in representing passengers that experiences a delayed flight and not in acting.
After enjoying the movie, popcorn and fun times, he wanted to fly home. However, during the flight, Captain Robin got into a scary incident. The incident was filmed:
 Do you want to wish Captain Robin well? You can do so on our Facebook page.  He would really appreciate it!