Delayed on your Christmas skiing holiday?
Saturday the 21st of December 31 flights to Salzburg where planned from England, but only 7 have arrived at Salzburg around scheduled time.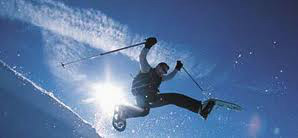 24 Flights where cancelled or diverted due to bad weather conditions at Salzburg. It is a bad start of the Christmas skiing holidays, but how come other aircrafts did land in Salzburg, but most of the British Operators didn't?
When visibility is reduced due to bad weather, airlines require a special approval by the Austrian Authorities to be able to land in Salzburg. This approval contains special pilot training on how to follow the procedures at Salzburg Airport when visibility becomes below the standard minima. Salzburg is of course a temporary destination for a lot of Airlines. Most of the flights are concentrated between the end of December until half way March and then also concentrated on Saturday's. In other words, there are about 15 main travel days a year to Salzburg. Would it be too much to ask to give a selection of pilots of each British operator this training to avoid a situation like last Saturday? Around 3000 passengers were delayed for many hours to their final destination.
Compliments to the airlines who are prepared for wintery situations at Salzburg. They do not let passengers suffer while saving some money on pilot training.