Dog Poo Forces Philly-Bound Flight to Make Emergency Landing
Twitter was abuzz last week with pictures -- and complaints -- after a dog poo'd in the middle of a Philadelphia-bound flight, forcing an emergency landing.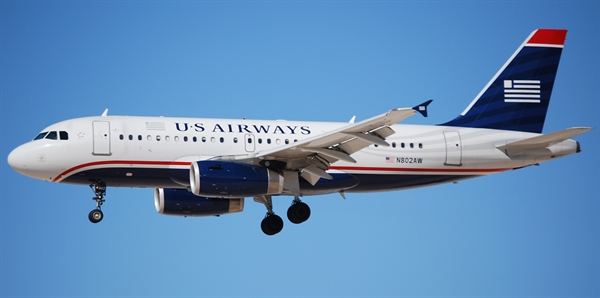 According to passengers aboard the US Airways Flight 598 from Los Angeles to Philadelphia a large dog went to the bathroom in the plane's aisle as many as three times, making people nearby physically ill.
The second time the dog pooped, the flight staff ran out of paper towels and not having anything else to clean up the mess the pilot announced that they were going to have to emergency land.
The plane was diverted to Kansas City, Missouri, where a cleaning crew cleaned the messes, before eventually making its way to Philadelphia, according to passengers.
The emergency landing wasn't the only headache for those travellers. Before takeoff, Flight 598 was delayed on the tarmac at LAX for two hours for fuel problems.
US Airways spokesman Andrew Christie called the incident a "rare and unfortunate situation."
The dog's owner is reported to have asked for all the passengers' e-mail addresses so they could send them an 'I'm so sorry-Starbucks coupon'.