Dramatic reduction in Charter flight delays thanks to the French ATC
We've seen a dramatic reduction in Charter flight delays in the second quarter of this year and it's all thanks to the French ATC. Famous for striking when it's sunny weather, see our blog posted in April on that sticky subject, however, this year they cancelled their proposed strike and it made all the difference.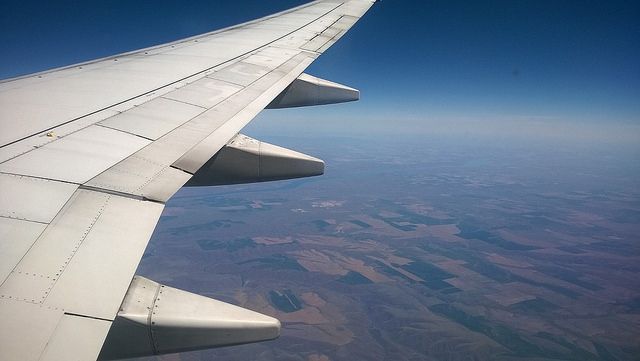 Charters see reduction in flight delays
The other good news is that since 2011 flight delays over three hours during the second quarter have gone down. Over the last three years British Airways has seen a reduction of 11% in delays in the second quarter. But the greatest area of improvement has been in the charter sector with dramatic drop in delays, with Monarch seeing the most improvement with a reduction of 71%; Jet2 saw its delays go down by 56%, Thomson 48% and Thomas Cook saw a 36% drop in incidents.
French ATC June 2015 strike axed
The reason behind the reduction in delays for the charter airlines is purely down to the French ATC who for the first time in three years didn't strike in June. So, why are the charter airlines so affected by the French ATC?  It's because they mainly cater for the Spanish and Italian markets, and they simply do not have the capacity or rotational planning to cancel flights and thus really suffer high delay statistics if there's a strike in France.
Ryanair and easyJet keep flight delay stats low by cancelling flights
But not all airlines are affected by the French ATC strikes. Both Ryanair and easyJet don't delay flights during strike action they simply cancel, which accounts for their lower delay statistics compared to the charter airlines.  The Irish carrier has seen a 4% increase in delays and the UK's easyJet a reduction of 5% over the same period since 2014.  Virgin Atlantic has been the only UK based airline that has seen an increase in delays of 13%.   
Winter weather and strike action cause increase in flight delays 
There has been a slight rise in 2015 of claimable flight delays over three hours, 4054 compared to the 3993 incidents recorded in 2014.  And that's down to a few factors. Europe's winter weather which affected Jet2, easyJet and Monarch who suffered considerable delays on their routes to Chambery and Grenoble in France.  Plus, we can add a few strikes into the mix - the 4 day Lufthansa walkout resulted in some 116 cancellations in the UK and strikes by Italian Air Traffic Controllers and Security staff in Germany didn't help either.  But the delay figures are going down, which can only be good news for all air passengers. 
Flight data 2011 - 15  - The UK stats
You know the team at EUclaim thrive on data and statistics.  So, we thought we'd share below.
Photo: Flickr.com