Dutch Court ignores decision National Enforcement Body
The Court in Amsterdam decided on August 9th 2013 that their decisions about compensation for delayed or cancelled flights will not be influenced by the Dutch National Enforcement Body, comparable to the CAA in the United Kingdom.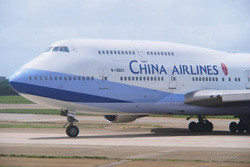 The case concerns a delayed flight from China Airlines. The National Enforcement Body twice decided in favor of the airline. EUclaim did not accept this and took the case to Court. The Court overruled the decision by the NEB. They did not say it in as much words, but the policy of the NEB is considered rubbish. The Court in Amsterdam is of the opinion that a passenger should always be able to get their compensation through a legal procedure. This seems to be necessary, because the NEB leaves passengers stranded all over again. We are very happy with the Court decision!