Dutch High Court continues with cases on appeal
The Dutch Supreme Court attends to six cases where the airline has appealed.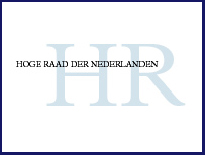 The Supreme Court does not handle the case with respect to content. The Supreme Court can only judge if the procedure and law were applied correctly.  The airlines are of the opinion that the Regulation was not correctly applied by the Court. The procedure is questioned and the Court has to decide if the legal procedures  have to be redone. It concerns cases against KLM, Transavia and Martinair.

The Supreme Court decided in June this year to wait all cases until the European Court of Justice came forward with a ruling. We received this ruling on 23 October, where the European Court of Justice once again confirms the Regulation. Therefore, the Supreme Cour t decided to continue with the cases on appeal last week.

On 4 January 2013 the Procurator General will complete his conclusion regarding the ruling of the European Court of Justice. As soon as we know more we will inform you through our website.