easyJet launch flight tracker
easyJet have launched a new flight tracker which will allow passengers to view latest information on their flight. The service will allow customers to see up-to date departure and arrival times for all easyJet flights this summer.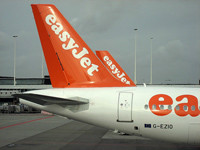 Using the airline's operation control centre in Luton to power the system, live information will be available up to 48 hours before a scheduled flight. The service is available on the easyJet website and through their mobile app, where over 3.5 million passengers have used it since they first began trialling it in February. The easyJet website says: "Our Operations Centre will use this to provide up to date information about your flight if there are issues that impact your journey. Try it out and tell us what you think." You can access the flight tracker here.