EUclaim Germany solves 5,000 cases
We are very proud! EUclaim Germany, together with partner JBB, solved 5,000 cases. 11,500 passengers have received financial compensation because their flight was delayed or cancelled.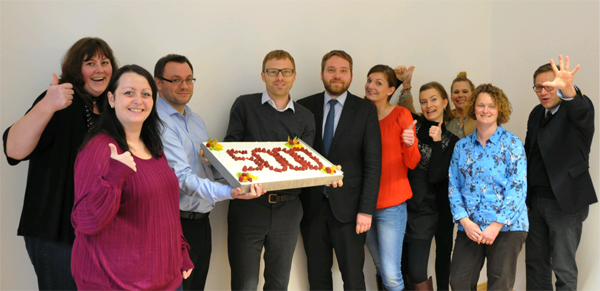 What an amazing achievement! Of course there will be a celebration in Berlin this week. We'd like to thank our clients for their trust in our company. Of course there is much more left to do. Many passengers are still awaiting the financial compensation they are entitled to. Also, many Court cases have yet to be solved. We continue to fight for passenger rights in Germany, The Netherlands and the United Kingdom. On to the next achievement!