EUclaim wins court case! Martinair pays €84,600 to passengers
After a legal procedure that almost took 2 years, EUclaim received a verdict in a remarkable Court case. Flight MP 665 on 2 Februari 2010 had a flight delay and 141 passengers on that flight decided to file a claim with EUclaim. A very high amount, considering the fact that the airplane has 265 chairs. The Dutch Court ruled that Martinair has to pay ¤84,600,- to the passengers!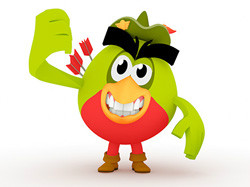 The flight would depart from Amsterdam Schiphol to Aruba and Curaçao. 2 hours before take-off technicians discovered a technical problem. The flight did not depart until the next day. According to Martinair a technical defect is an extraordinary circumstance. However, the judge did not agree. It is the airline's own responsibility to make sure the airplane is in order. According to the Regulation, this is a classic case were an airline has to pay financial compensation for loss of time. The airline has to pay, unless they really could not have prevented the delay. A technical defect is not extraordinary. We would like to congratulate the 141 passengers with this amazing news!