EUclaim wins remarkable case against Air France
EUclaim received a positive verdict in a case against Air France. It concerns a missed connection from passengers who traveled from Amsterdam to Paris with AF 2241 and were supposed to continue their journey to Buenos Aires with AF 418. The first flight to Paris was delayed, which caused the passengers to miss their connecting flight to Buenos Aires.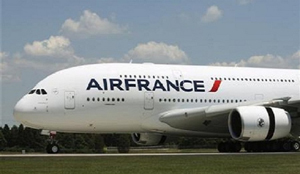 Air France has three main arguments in this case. Firstly, Air France still is of the opinion that you are not entitled to financial compensation in case of a missed connection when the first flight is delayed less than three hours. Secondly, Air France states that there were extraordinary circumstances involved, as there were bad weather conditions. Thirdly,  a technical problem with a de-icing system is an extraordinary circumstance according to Air France. The Court in The Hague is very clear in her judgment. The passengers arrived with a delay of more than three hours at their final destination. The fact that they need multiple flights to get there is irrelevant. At the moment of the flight, there were no bad weather conditions on the departure and/or arrival airport. Bad weather conditions in the rest of Europe do not influence this delay. Lastly, the Court in The Hague states that the technical problem with the de-icing system is not caused by bad weather conditions. It is obvious that a de-icing system should be able to function when the weather is cold.