Flight cancellations and delays in the UK are on the increase in 2015
Here at EUclaim we love flight data and a spot of analysis, so we thought we would share our latest findings.  Reviewing the statistics of the first quarter of 2015 we saw that flight cancellations and delays are on the increase.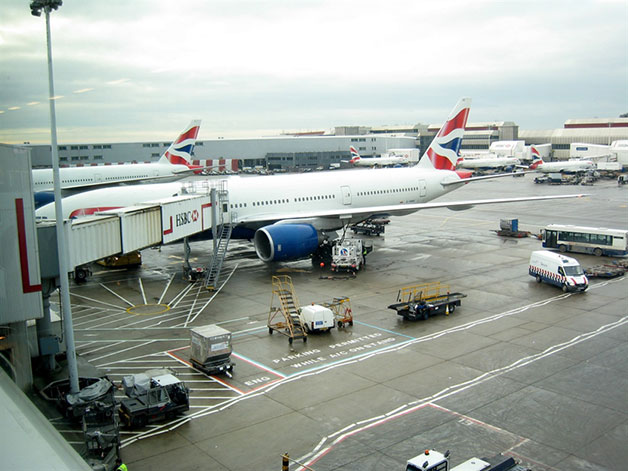 As an overview there were 5080 cancellations in the first 3 months of 2015 compared to the same period in 2014 when air passengers suffered 4239 cancellations - a difference of 20%. The number of delays also increased by 7% with 2427 holdups in 2015 contrasted with 2260 in 2014.
Monarch has had the greatest increase in delays so far this year with passengers suffering 64 incidents compared 47 delays in 2014 an increase of 30%. EasyJet has seen a 19% increase with 245 delays in the first three months of this year compared to 206 holdups last year.
However, Thomas Cook has reduced delays in the first quarter by 37%; British Airways also saw an 11% reduction in stoppages. There are two main reasons for the poor start to the year. Firstly the winter weather across Europe has been worse than 2014 this particularly affected Jet2, EasyJet and Monarch who suffered considerable delays on their routes to Chambery and Grenoble in France. 
The second cause has been the number of strikes in Europe. The 4 day Lufthansa strike resulted in some 116 cancelled to the UK, strikes by Italian Air Traffic Controllers and Security staff in Germany has also compounded the problem.
So how do we know all this stuff? The EUclaim team evaluates some 87 million pieces of flight data daily, this is collected from both commercial and public sources, including governments, airports, airlines, media and weather reports as well as the signals from commercial airlines (ACARS and ADS-B).
We then retain and archive around 4 million pieces of relevant data for use in defending future flight delay compensation cases.  
We add 60,000 flights to the database every day from information received and analysed from 3.2 million flight status records.  
There are approximately 50 status updates per flight (e.g.: gate open, boarding, departed, landed, delayed, diverted etc.).
We add 1.7 million flights each month and include 500,000 weather reports on the database daily.
We also retain 3000 relevant news pieces per month.
Our data is currently more accurate than many of the airlines, arbitration agencies or the Civil Aviation Authority (CAA).  Impressive isn't it?
And for all those flight data geeks among you, below is a more detailed breakdown of the cancellations and delays for the first quarters of 2014/5.
Photo: Flickr.com