Flight delay compensation payments move closer
Airlines are likely to be told they must pay compensation to passengers whose flights are delayed by three hours or more.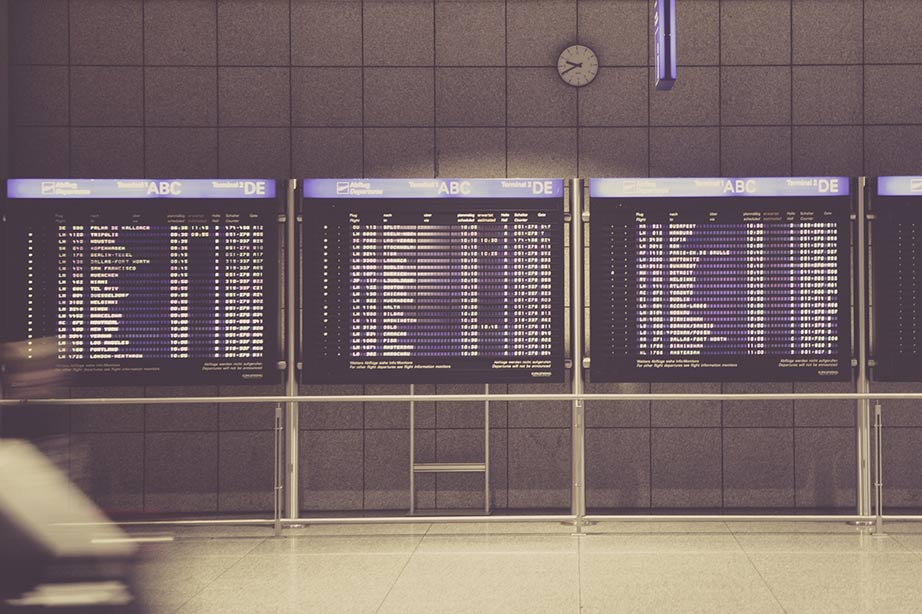 An adviser to the European Court of Justice (ECJ) has said that the court should uphold its own ruling from 2009.

This said that delayed passengers could claim between 250 euros and 600 euros depending on the distance of their delayed flight.

However, a group of airlines and travel firms had challenged the ruling.

The ECJ will make its final decision towards the end of 2012.

The advice to the court comes in an opinion from Yves Bot, whose role as an Advocate General is to advise the court's judges on particular decisions.
Although the judges are not obliged to follow the advice they receive, they usually do so.

Cash compensation

'The issue stems from the 2004 European regulations which oblige airlines to offer help and, in some cases, pay compensation to passengers for cancellations and delays, if they are not due to extraordinary circumstances.

A further ruling by the ECJ in 2009, confirmed that delayed passengers should be treated as if their flights had been cancelled, if the delay was longer than three hours.

This entitles them to cash compensation.

Before, they had just been able to claim for meals, refreshments, two free telephone calls and, for an overnight delay, hotel accommodation and transfers to and from the hotel.

However, some airlines have refused to obey this judgement, claiming that the ECJ went beyond its powers in the 2009 ruling.

An appeal by a group of airlines and travel organisations - BA, Easy Jet, TUI Travel and the International Air Transport Association (IATA) - persuaded the English High Court in August 2010 to refer the matter back to the ECJ for further clarification.

This effectively put on hold any new or existing claims for delay compensation until the ECJ makes its final ruling.

Final ruling awaited

The airlines argued, among other things, that paying compensation for delays of three hours or more was disproportionate and too great a burden.

In some cases, they said, compensation would be worth far more than the value of the tickets the delayed passengers had bought.

But Advocate General Bot suggested they were exaggerating.

"Less than 1.2% of flights potentially fall under the scope of the regulation's provisions on delayed flights," he said.

"Moreover, less than 0.5% of delayed flights are delayed by three hours or more, whether or not the delay is due to extraordinary circumstances.

"The proportion of flights for which delay confers entitlement to the compensation provided for in Article 7 of the regulation is less than 0.15%," he concluded.

The Civil Aviation Authority said it would await the court's final ruling.

"We will uphold the law and will make sure the operators obey the law as required," a spokesman said.

BA said: "We are aware of the non-binding opinion given by the Advocate General and we await the final ruling in due course."

"The European Court of Justice ruling regarding the Sturgeon case in November 2009 has come under criticism from many parties and we also believe the ruling was wrong."

However Hendrik Noorderhaven, who runs EU Claim, a website in Holland specialising in lodging compensation claims against the European airline industry, said the UK airlines no longer had any room to manoeuvre.

"It was a very clear ruling back in 2009: in the rest of Europe the courts have never stopped following the 2009 decision," he said.

Source: BBC news