Flight delays are not all bad! Wish you were here…
Sometimes a flight delay can be a great thing. Especially when you get an extra day of holiday in sunny Mexico and get to ring in the New Year on a beach instead of on a plane.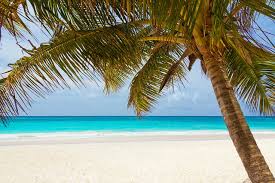 This is exactly what happened to the Maloney family from Hertfordshire, when their flight was delayed for 22 hours because the flight crew due to fly them home were stuck in Sweden.  The travel company covered their hotel and food costs and the family made the most of their situation by soaking up the sunshine and celebrating the New Year on the beach. But flight delays don't usually happen at a convenient time, so don't forget if your flight is delayed for more than three hours, you can claim compensation under the European Union's Regulation EC 261/2004 on the rights of air passengers. Find out how Read the full story in The Daily Mail.