Flight holdups for UK skiers – EUclaim reveals the European airports with the highest chance of delay
With winter now upon us and Christmas almost in sight, more and more of us are thinking about booking our next holiday and for some 1.2 million people in the UK that will be skiing.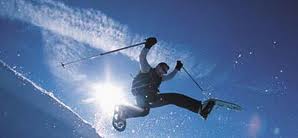 Using flight data collected by Lennoc Flight Intelligence during the last winter season EUclaim, the leader in airline passenger rights, reveals which European airports have the highest chance of flight delay for UK skiers.
The top 4 destinations with a risk of a delay of more than 180 minutes:
Salzburg in Austria         4.56%
Chambery in France       4.38%
Innsbruck in Austria        3.66%
Grenoble, France            2.14%
But it's not just where you fly but who you fly with that can contribute to holiday misery.  The worst airline /destination combination last year was Thomas Cook Airlines to Innsbruck offering a staggering 21.15% risk of delay due to their difficulty in landing at the airport in winter weather. However there is some good news, passengers flying Easyjet to Grenoble have the lowest chance of delay at just 1.26%. "There are often flight delays in Europe during the winter season and planes sometimes need to divert to another airport due to the weather, which is naturally frustrating for passengers particularly if they are on a short break.  But airlines cannot be held responsible for delays due to bad weather, however, it is important for passengers to be aware that airlines are responsible for consecutive delays due to their tight scheduling and passengers can in this instance claim for compensation if their flight is delayed for more than 180 minutes."  Said Adeline Noorderhaven, UK Manager, EUclaim.