Flying Business class? How to improve your chance for an upgrade!
Who doesn't fantasize about flying business class? Champagne in the skies accompanied by a Michelin star dinner and a comfortable bed to relax on and watch your favorite movies. Especially for long-haul flights, upgrades are very welcome. But how do you assure yourself an upgrade to business class? We have listed a few tips to help!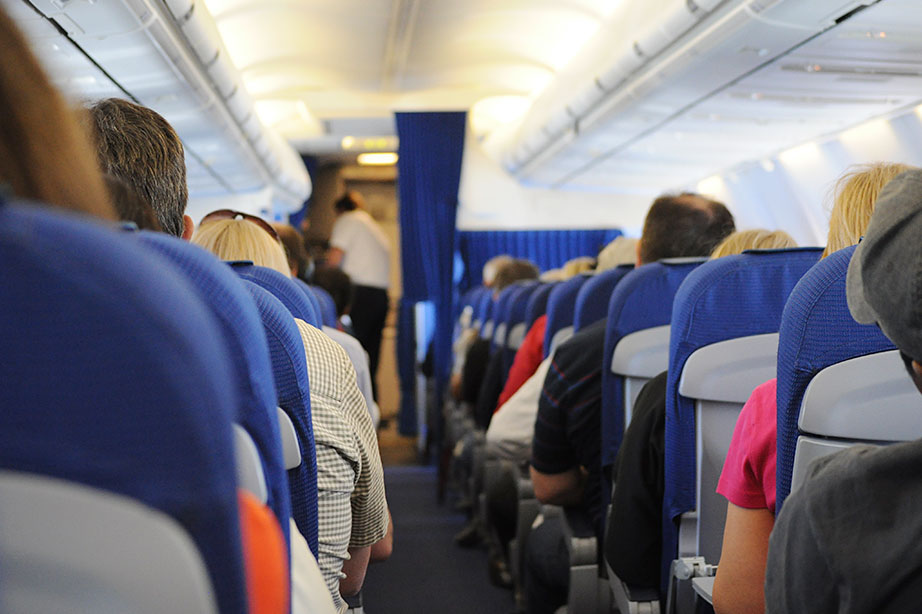 Join an airline loyalty program
As a frequent flyer and loyal customer, airlines are more likely to reward you with an occasional upgrade. The more you fly, the higher your chances. Loyal passengers are more likely to be upgraded than occasional passengers.
Dress to impress
Airlines tend to favor well-dressed passengers with business class upgrades rather than passengers that show up in their sweat suit. The reason is not that they want you to be uncomfortable, but you should match the profile of passengers that have paid to travel in business class. Suit up and bring an impressive financial paper with you, and chances are you get rewarded. However, if you are not offered an upgrade, you have to expect to travel in a less comfortable outfit in economy class for the next few hours.
Late check-in
The later you check in for your flight, the bigger the chances are of your flight being overbooked. This often results in a denied boarding, leaving you with a significant delay. In compensation, they could offer you an upgrade on a later flight. You can also ask for this to limit the inconvenience. This option may not be interesting if you are not very flexible in your time schedule. Besides a replacement flight, a denied boarding also allows you to claim compensation under Regulation 261/2004 for the loss of time.
Use your special occasions
Going on your honeymoon, is it your birthday or are you starting the expat life? Caring is sharing! You chances of an upgrade increase when you inform the airline crew in a friendly manner of your celebrations. Happiness is contagious! If an upgrade is not an option, you may secure yourself with a complimentary glass of champagne or more legroom.
Ask for an upgrade yourself
Some people are not afraid to ask for an upgrade, and sometimes that works! The trick is to inform for possible upgrade possibilities at the gate, not the check-in desk. The crew has a better overview of the possible space left on the flight at this point. Asking for an upgrade at the gate often leaves you with a better deal compared to asking for an upgrade at the check-in counter.
Have you gotten any tips for upgrades or travelling more comfortably? Let us know in the comments below!