Flying with children has never been this easy
At least not with some airlines. Whether you require an onboard nanny or a simple but satisfying children's meal, you can take it to every level you want to.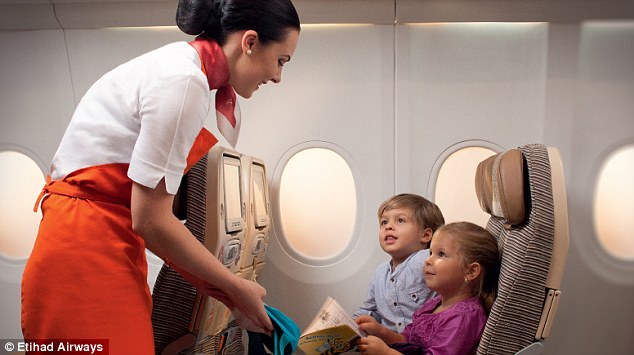 If you are not into playing puppet shows for hours on the plane this year, consider booking with airlines where the child friendly services are outstanding. That way you can get a relaxed start to your holiday.
Discount or fly for free
Children up until two years of age fly for free with most airlines. The child won't have its own seat so you do have to feel comfortable enough flying for multiple hours with an infant on your lap. Most A-class airlines give you the opportunity to purchase child-friendly meals during or before the flight. They also offer you the option to heat up baby food and supply children appropriate films on the entertainment system.
There are airlines that charge children less for a ticket. An example is Emirates, children between 2 and 11 years old only pay half of the adult ticket price. A majority of other airlines such as Virgin, United and Singapore Airlines charge 75% of an adult ticket.
Asian airlines love the little ones
If you really want to relax while flying with your young ones, Asian airlines have proven to be the best fit. Cathay Pacific, Emirates, Qantas and Singapore Airlines offer a range of gift bags for children filled with stuffed animals, color books and magazines. Singapore Airlines even offer a complete Dora themed backpack. KLM, Lufthansa and Virgin Atlantic offer a similar goodie bag to children but a little less extensive. As expected the services for children travelling in business or first class are even more luxurious.
Etihad Airways wins the battle of the children effortlessly. The airline provides passengers with onboard nannies that help with the care for children while flying. You'd almost want to bring them along for the entire vacation! This Etihad service is free and available on all long-haul flights. Virgin Airlines provides special baby seats onboard for its tiny passengers, also for free.
What onboard service would you like to see for your children?